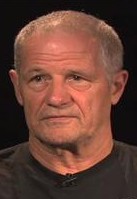 Knowing now that our government was aware of the dangers of Agent Orange and went ahead and used it anyway makes me really upset.
Anchorage, AK (PRWEB) May 27, 2013
Sarcoma Alliance board member Warren Bailey survived the Vietnam War, but he may not survive the cancer caused by his service.
Like thousands of U.S. soldiers and millions of Vietnamese citizens, he was exposed to Agent Orange, said Bailey, who enlisted in the Army in 1963 and served in Vietnam 1965-66. His duties included spraying the herbicide along the roadside on defoliation missions.
"Spending all night with the enemy all around created my fear. Not the Agent Orange glistening on my skin or soaked in my fatigues."
The Sarcoma Alliance has just published an article on the topic, written by his daughter-in-law.
Bailey, who lives in Anchorage, said he was diagnosed in 2001 with leiomyosarcoma, one of the more than 50 subtypes of a rare cancer called sarcoma. Sarcomas can arise in any part of the body at any age, although bone sarcomas are more common in children. Sarcomas represent 15 percent of all childhood cancers and 1 percent in adults.
The government has linked dioxin, a deadly chemical that contaminated Agent Orange, to soft-tissue sarcomas, birth defects and other health problems.
When sprayed overhead, the herbicide could drift miles from its target, Bailey said. "You couldn't smell it, and you didn't know it was affecting you."
Troops were told that Agent Orange was safe for humans, he said. It was shipped in 55-gallon drums. When the drums were empty, soldiers would cut them for barbecue pits, food storage and latrines. When the latrines got full, soldiers would add diesel and burn the waste, sending dioxin into the air. For showers, he said, the drums were painted black and filled with water, which was heated by the sun.
Bailey said he was proud to serve and sacrifice for his country. "But knowing now that our government was aware of the dangers of Agent Orange and went ahead and used it anyway makes me really upset."
His cancer metastasized, and he has had multiple surgeries and treatments. He said he's angry that his illness has hurt his family, and he worries about other veterans who have been exposed to chemicals.
Jennifer Bailey, of Eagle River, Alaska, wrote in her paper that the military sprayed about 13 million gallons of Agent Orange over 5.6 million acres from 1962 to 1971. It killed vegetation in jungles where the enemy might hide as well as crops, forcing farmers into cities, which the military could control more easily.
She describes her father-in-law as a "soft-hearted, energetic, family man." A senior champion in racquetball and softball, he holds tournaments to raise money for the Sarcoma Alliance, which provides information, guidance and support to people affected by sarcoma. Founded in 1999, the nonprofit is based in Mill Valley, Calif.