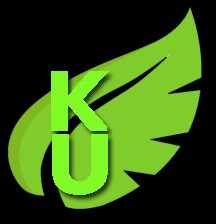 Come together as one voice
Cedar Rapids, Iowa (PRWEB) May 28, 2013
Entering the industry to become the collective voice of supporters, a new non-profit organization presents a unique approach to sustaining the legalization of Mitragyna Speciosa, also known as Kratom.
Believing that forming a unity between cultivators, vendors, and consumers will actively contribute to the continued legal status of kratom, Kratomunity.org has launched a feature-packed network to connect, communicate, and educate.
Once registered, members of the Kratom Union community have the ability to openly discuss personal testimonials, current affairs within the kratom community (such as new bills and legislation), as well as collaborate upon ideas that will have a positive impact on the industry.
Features of the website include an online forum to ask and answer questions, a social media platform to create individualized profiles, live chat abilities to connect with other supporters, and a community page packed with important information.
Vendor information in a non-biased approach, and allow users the ability to submit reviews of suppliers and product. Articles cited from universities, researchers, and members are constantly updated, ensuring the user can stay informed with what is currently happening in the kratom industry.
A website dedicated to expanding knowledge by sharing first-hand knowledge, the Kratom Union will not ban members or delete posts. Speak your mind, share your research, and come together as one voice at KratomUnity.org
About Kratom:
Mitragyna speciosa, or Kraotm, has been traditionally chewed, in raw leaf form, by people in Thailand and especially in the southern peninsula for its medicinal properties. Kratom is also used in neighboring countries in Southeast Asia where it grows naturally, and has been a part of traditional culture for thousands of years and is common in traditional cultural performances and in agriculture.
For more information about kratom or KratomUnion.org please contact founder Shaun Hawkins via email at info(at)kratomunion(dot)org.