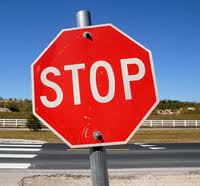 Half of our nation's seniors have pre-diabetes
Wyckoff, NJ (PRWEB) May 28, 2013
Half of our nation's seniors have pre-diabetes and are at high risk for developing Type 2 diabetes. Up to fifty percent of diabetics and nearly all pre-diabetics are undiagnosed. Current drug therapy is lacking or harmful and emerging research clarifies underlying causes of insulin resistance including our refined, nutrient-poor, high glycemic diet, sedentary lifestyle and chronic stress. Metabolic syndrome and its consequences including cardiovascular disease, cancer and dementia is emerging as the major driver of most chronic diseases of aging.
Medical and surgical treatment of diabetic patients already accounts for one third of Medicare spending, and without action, it is estimated that Medicare spending on diabetics will grow to $2 trillion by 2020. The proposed Medicare Diabetes Prevention Act will provide seniors with coverage for the National Diabetes Prevention Program, a proven, low-cost program that if expanded nationwide, will save hundreds of billions in healthcare costs, and save seniors from pain and loss.
Among a group of natural substances that have beneficial properties for addressing insulin resistance and diabetic peripheral neuropathy, alpha lipoic acid stands out as the most widely researched and promising nutritional interventions. Ethical Alternative Products supplies alpha lipoic acid in the ThioGel premium formulation, offering a high bioavailability solubilized formula, made with European-source raw material alpha lipoic acid. A free, no-obligation, trial sample of ThioGel can be obtained at http://www.thiogel.com
Ethical Alternative Products is a dietary supplement supplier that is focused on the research and manufacturing of a select group of scientifically sound, broad-use supplement products. The company mission is to develop and produce high-value supplements, employing innovative formulations and highest quality raw materials. Products produced by Ethical Alternative Products include ThioGel, ThioGel-L triple antioxidant liver formulation, OmniFlex multi-nutrient joint health product and Tendonex topical pain reliever.