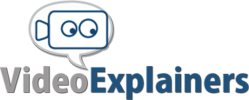 Today explainer video is a powerful marketing tool for all big or small business to attract audience and their attention.
(PRWEB) May 31, 2013
Video Explainers is pleased to announce the launch of their services for education and non-profit organizations. As of May 30, 2013, Video Explainers is offering services for those in the field of education as well as for non-profit organizations who need to get their message out. Creative script writers will build a story that can best share that message and make it stick. After storyboarding, the trained team at Video Explainers will find a voice-over artist to give a voice to the message. An explainer video is then created that will make sure that the message is not only heard, but remembered.
Colors, sounds, and emotions combine to produce an awesome animated explainer video that cannot be forgotten. Since its start in 2009, Video Explainers has created over 1200 videos to promote various businesses, events, campaigns, etc. This video scribing company has always been passionate about the promotion of its clients, and is now adding services for education and non-profit organizations. Video Explainers now employs over 200 people, and has a client list of over 1500. Among the names of their clients are such companies as JWT, LG, AVG, GE, Abbot, and SIEMENS. They offer a dedicated account manager for every project.
For those who have a message to portray, this video scribing company can make it a memorable one. Video explainers can make any business the most popular one of its kind. If a business has a message that it needs to get out, Video Explainers use their video scribing to embed that message deep into the minds of an audience with methods ranging from whiteboard animation to motion graphics. Just in the past year, Video Explainers has produced over 370 memorable and high quality whiteboard videos for some of the best clients in the world.
This video scribing company has a team full of professional animators and artists who have what it takes to produced the best in marketing promotion videos. Whether the need is explainer videos of whiteboard animation, or motion graphics, Video Explainers can give a company the creative and competitive edge in the market.