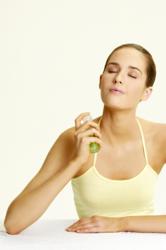 Miami, FL (PRWEB) May 30, 2013
A recent article by The Seattle Times shared insight how some are turning to unlikely home remedies like mouthwash to help clear their skin condition. To debunk the myths about home remedies to treat acne, Probiotic Action, known as "the best acne treatment" explains why some homemade acne cures help, while others don't.
Most acne sufferers are willing to try anything in order to clear their skin. Common uses of sugar and honey scrubs, yogurt face masks, toothpaste, mouthwash, and antifungal cream have been said to "help" acne conditions. Although each of these products seems to be disconnected from each other, they all have one "magic" ingredient in common.
When asked why some of the above home remedies seem to work in removing blemishes and controlling breakouts, Perez suggested it may have to do with the antibacterial agents, and natural bacteria found in some of those items.
"In order for an acne treatment to be effective, it must be able to help control and balance the levels of bacteria on the skin. The best acne treatment is one that helps control the amount of bad bacteria as a natural "antibiotic", and lets some of the bacteria survive to maintain harmony. Using remedies that only kill bacteria, rather than balancing the levels can make a skin condition worse," says Probiotic Action Spokesman Fernando Perez.
Rather than using household products that are not designed to be an acne cream, Probiotic Action suggests finding an alternative that uses probiotics and good bacteria as an acne treatment.
For more information on using probiotics for acne, see Probiotic Action's website for more information on the best acne treatment.
Probiotic Action is an advanced acne treatment that uses Probiotics for acne containing the "good bacteria" that is naturally found on healthy human skin. By using probiotics, Probiotic Action is an effective treatment that restores the normal bacteria content on skin. Probiotic Action will successfully clear skin when used as an adult acne treatment while protecting skin against bad bacteria, free radicals, and pollutants*.
*These statements have not been evaluated by the Food and Drug Administration. Probiotic Action is not intended to diagnose, treat, cure or prevent any disease.