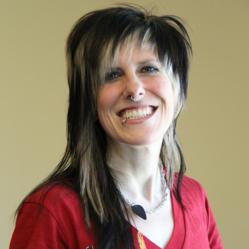 How do we start thinking outside the box and exploring unorthodox paths in order to create truly remarkable works of art?
(PRWEB) May 28, 2013
Looking for a very cool way to spend part of the summer studying a fascinating subject and earning a semester's worth of academic credit? If so, check out the Summer "Sound" Workshop at Forest Ridge School of the Sacred Heart in Bellevue, Washington.
Renowned gaming designer and former Microsoft "Audio Technical Evangelist" Chanel Summers will lead the four-week workshop, June 24-July 19.
This workshop will take an in-depth examination of how to drive deeper emotional resonance into creations and push into new musical and sonic territories by focusing on the principles of audio aesthetics and artistic techniques from other media (painting, sculpture, literature, cinema, radio, etc.). Topics include: how to apply those artistic devices to game audio design and how to focus on sound as a strong storytelling agent. "Most importantly, how can we think outside of the box and explore unorthodox paths in order to create truly remarkable works of art," says Chanel Summers.
"Sound is an immensely powerful device. One of the coolest things about sound is that it can imply actions or items not possible through visuals and it affects our perception of game events on an even deeper level than graphics, story or character. Audio plays a crucial role in our emotional lives and alters our perceptions as well. Sound affects us on a deep emotional level because we are continually experiencing it. Unlike the eyes, the ears don't blink," Summers says.
"Video games represent a new way of interacting with an audience with the potential to do so in a much more meaningful and intimate way than any medium has been able to do so far. As such, I believe that video games, and game audio in particular, should aspire to far greater artistic goals than any other medium. Unfortunately, game audio still trails other art forms when it comes to artistic expression."
Summers is a frequent lecturer at both music and technology industry events around the world, as well as at leading educational institutions, captivating audiences as diverse as SESAC, Trinity College (Dublin), the Dublin Institute of Technology, The Irish Music Rights Organization and the Seattle Interactive Conference. Summers sits on the advisory board for The Academy of Entertainment and Technology at Santa Monica College and, most recently has developed and is teaching a new course at the University of Southern California's Interactive Media Division in the School of Cinematic Arts which focuses on the art and aesthetics of creating audio for video games. She has also been advising the USC faculty on the creation of a dedicated minor in interactive audio for students looking to specialize in that area.
The workshop - which equals a one-semester academic credit at the school - will run from 9:00 a.m. - 1:00 p.m. June 24-July 19. Cost is $850 per person. To register, visit http://www.forestridge.org.