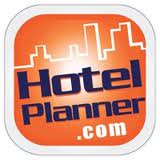 West Palm Beach, FL (PRWEB) May 30, 2013
New Hampshire Motor Speedway (NHMS) announces a preferred partnership with HotelPlanner.com. As NHMS' preferred hotel reservations provider, HotelPlanner.com will provide cutting-edge hotel group-booking services, ensuring fans and staff receive the best value for the finest accommodations. For fans, HotelPlanner.com will provide the guaranteed lowest hotel rates for those staying close to the Speedway. In addition, HotelPlanner.com will work with NHMS staff to book their hotel stays out of town.
NHMS welcomes about 500,000 visitors through its gates every season including fans, competitors, officials, race club members, holiday lights viewers, and other motorsports enthusiasts. By partnering with HotelPlanner.com, NHMS will ensure all of their visitors receive the best deals for their hotel stay. Most visitors will visit during NHMS' two major NASCAR weekends in July and September – the Sprint Cup New Hampshire 300 and the Sprint Cup Sylvania 300. NHMS has a packed schedule through the season, however, that will keep visitors in town from April to November. Some additional events at NHMS include: 90th Annual Loudon Classic, Town Fair Tire 100 (NASCAR Whelen Modified Tour), Vintage Racing Celebration, Bond Auto Parts ACT Invitational (American-Canadian Tour), North American Power 100 (NASCAR K&N Pro Series East) and the F.W. Webb 100 (NASCAR Whelen Modified Tour).
"New Hampshire Motor Speedway welcomes HotelPlanner.com as a preferred partner to help our fans get the best possible rates for their hotel stay when they are in town for events taking place at the track," commented Jerry Gappens, executive vice president and general manager of the speedway. "We have some of the most loyal fans in professional sports and we want to make sure it is easy to book a hotel stay in conjunction with their race event."
"We're excited about our new NHMS partnership. The racing season NHMS offers at the track offers great experiences every week," said Tim Hentschel, CEO HotelPlanner.com. "HotelPlanner is focused on helping fans obtain a quality hotel stay at the best possible price."
Located approximately one hour north of Boston, in Loudon, N.H., the speedway hosts more than 100,000 spectators at each of its two prestigious NASCAR Sprint Cup Series races. Our NASCAR event weekends draw larger crowds than the Super Bowl, the NBA Finals, the World Series and the NCAA Final Four events. The facility is active every day from April through October and attracts more than 600,000 guests during the season. For more information on NHMS, please visit us at http://www.nhms.com/.
HotelPlanner.com helps clients select the right property by combining technology with a highly experienced staff of professionals HotelPlanner's staff of professional event planners reviews all hotel offers on a group by group basis to find the best hotel for each group that is then provided for individual travelers. HotelPlanner.com prides itself on providing the best group hotel rates for all clients. The company provides group travel services to a number of world class organizations, including the New Hampshire Motor Speedway (NHMS), National Basketball Association (NBA), Major League Baseball (MLB), the National Football League (NFL), the National Hockey League (NHL), the Professional Bull Riders (PBR), for 67 universities and colleges plus corporations and government entities.