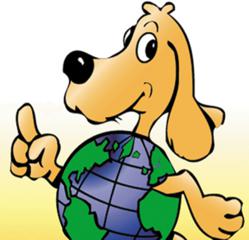 Now Free In iTunes For A limited Time!
Washington, DC (PRWEB) May 29, 2013
Increased competition between e-readers Kindle Fire and Google Android is fueling sales of eBooks including new releases like Earth Dog.
Recent reports suggest that Amazon could cut the price of its top-selling Kindle Fire to $149, a tough price to beat for tablet-maker competitors, as it prepares to release a new model. And consumers of children's books have more cutting-edge choices with Google's recent unveiling of its Android 4.1 in a bid to challenge Kindle Fire.
Young readers are turning to e-books in record numbers, and e-book readership now surpasses that of traditional books. The Earth Dog Story is now featured on Amazon Kindle and Apple iTunes.
Earth Dog's mission is to teach kids to be good stewards of their planet and take charge of their environmental future by advocating for a cleaner, healthier world. The story chronicles Earth Dog's transformation from a junkyard dog into an environmental super-hero dedicated to the task of fighting pollution.
Earth Dog educates young people around the world about environmental issues affecting our planet. He teaches problem solving skills through understanding and co-operation. The environment is the number-one concern of students in the classroom today.
"The Earth Dog Story" was first published as a story book in 1992, then in 1996 in co-operation with the U.S. Department of Energy as apart of their Environmental Out Reach Program with Weekly Reader. Now, the popular children's environmental super-hero is making his comeback in app and eBook format with auto-narration, to appeal to children of all ages.