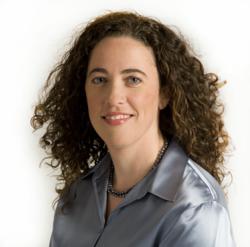 We've expanded our evaluation criteria to include newer functionality now proliferating in DAM systems that addresses works-in-progress and the production of complex marketing collateral and campaigns. This represents a major shift for DAM system users
Boston/London (PRWEB) May 30, 2013
Though Digital Asset Management (DAM) platforms have historically focused on the management and distribution of completed creative assets, new functional developments from vendors such as ADAM, North Plains, MediaBeacon, and Adobe are targeting earlier tasks in the creative lifecycle, according to research released by independent analyst firm, The Real Story Group.
The Real Story Group's Brand & Digital Asset Management Report identifies critical DAM business use cases and feature sets, and reviews key vendors around the globe.
"We've expanded our evaluation criteria to include newer functionality now proliferating in DAM systems that addresses works-in-progress and the production of complex marketing collateral and campaigns," notes Real Story Group Principal Analyst, Theresa Regli. "This represents a major shift for DAM system users, who have been accustomed to putting only final, completed assets in a DAM system."
While some DAM vendors developed their own code to add image and video markup, discussion boards, and instant messaging, others have chosen to partner with specialized firms that target creative collaboration, such as ConceptShare and GlobalEDIT. "Still others have taken the acquisition route," adds Irina Guseva, Real Story Group Senior Analyst. "North Plains, for example, acquired Xinet for its specific work-in-progress and pre-press workflow functionality, whereas ADAM chose to partner with ConceptShare to provide those capabilities."
Based on extensive end-user interviews, RSG's research also reveals that richer functionality can lead to rockier user experiences. "Despite general industry excitement about production and collaboration functionality within a DAM, these new features won't suddenly cut your time to market in half," cautions Regli.
RSG's DAM research contains detailed descriptions of the underlying services provided by DAM tools, including key use cases, vendor selection criteria, and reviews of 25+ vendors. The research is available to RSG research subscribers and for individual purchase.
About The Real Story Group
The Real Story Group, established in 2001, is a buyer's advocate for enterprises looking to invest in content technologies. We provide research and advisory services to support end users through content technology selection and implementation. We publish independent vendor evaluations that help IT executives sort out suitable technology choices to fit their particular scenarios. Our research is known for its technical depth, readability, and absolute neutrality.