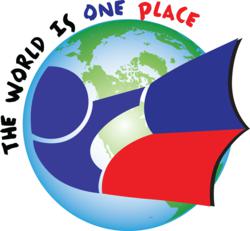 What God keeps for you, even the flood can't wash away
(PRWEB) May 31, 2013
Ms. Nancy Lanni first went to Haiti in 2011 with a construction team from South Carolina. There she met a young woman who was teaching English at the Wesleyan Mission on La Gonave. The young woman was overwhelmed with more sections of class than she could manage so she asked if someone on the team might feel comfortable teaching 2 classes each evening that week.
Ms. Nancy Volunteered with an "Absolutely, yes--can do--will do".
Ms. Lanni retired from teaching English in public school after 31 years and she states that in all good conscience that there was not one day that was routine or mundane for her; She loved every moment as a classroom teacher, had many excellent students over the years and made a decision to retire somewhat unexpectedly.
In all that time she had never encountered the kind of thirst for learning or the gratitude that she saw in those young men and women. These were people who worked or were in school all day, who were also caring for people at home. These are people who have every reason not to be in an English class at night except that they know that the knowledge of English may improve their quality of life.
In her time there, Ms. Lanni met a 9 year old boy named Kevin who lives in a little orphanage on La Gonave with 7 other children: Judmika, Janika, Liuchao, Jwankobin, Ketli, Adina, Jeanwud and Kevin. One day while visiting the children's home, Kevin showed her a dump truck he built entirely out of trash. It actually had moving parts and all of the kids enjoyed playing with it. Kevin speaks a fair amount of English--and he doesn't learn it in school. He's learned it from talking with British and north American visitors to La Gonave. People wonder about how such a bright and cheerful boy came to live at the little orphanage. Up until a year ago Kevin lived with his mother who, abandoned by her husband, struggled to raise him and send him to school. She borrowed money which she could not pay back. One day the man to whom she owed the money came to her house, and while Kevin watched, she was doused in gasoline and set on fire.
Ms. Lanni doesn't know that she would ever have the privilege of having Kevin as a student, but does know that the English language program that she will be teaching and with God's help will be a force against the darkness of poverty.
Haitians have a saying in Creole -sa bondye sere pou ou, lavalas pa ka pote ale-"what God keeps for you, even the flood can't wash away".
The CMMS Studio TV, Film & Graphic Design Departments have been very proud and fortunate to have had the opportunity to work with Ms. Lanni spread her message.
About CMMS Studio
Located in Loris, South Carolina, Custom Multi-Media Solutions, Inc. was founded and incorporated with the objective of providing cutting-edge multimedia services ranging from Photography and Video to Graphic Design at affordable rates to people everywhere. CMMS Studio offers a wide variety of photographic services from Commercial Modeling to General Portraiture. We believe that every customer is unique and has specific needs. We provide personalized attention to all of our clients to help meet their personal budget. Our professionals include a video production team that films weddings, dance recitals and family events as well as producing high quality TV commercial spots, documentaries and industrial/training videos. CMMS Studio offers Graphic Design solutions for small and large business with three designers that can design anything from business logos to signs, brochures, billboards and web sites. No job is too large or too small.