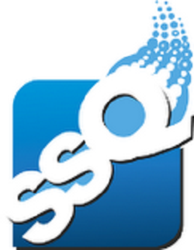 We're excited to offer this new program and we feel that our payouts are some of the best in the industry.
Hartford, CT (PRWEB) May 31, 2013
Structured-SettlementQuotes.com, an innovator in this financial sector, has today debuted the company's new affiliate program, which allows affiliates to take advantage of the company's high conversion rate and earn more.
Structured-SettlementQuotes.com is providing affiliates with the means to earn for each person referred. The rules of program operation are simple, and the payouts easy to understand. According to Brad Jones, "We're excited to offer this new program and we feel that our payouts are some of the best in the industry. Of course, our proven high conversion rate guarantees our affiliates better success as well."
The company is offering up to $500 per referred lead. Those payments are broken in half, with $250 payable to the affiliate 14 days after the referral, and the final $250 payable at the completion of the court case. In addition, the Structured-SettlementQuotes.com provides exceptionally long cookie duration. For instance, if a referral visits the company's website from an affiliate's, and then returns to make a purchase five or six months later, the affiliate is still credited with the sale.
Brad Jones says, "We want our affiliates to get the credit they deserve for every referral, whether that referral signs up immediately or six months down the road. It's all part of building success together."
For affiliates curious how the program works, it's relatively simple. The visitor/purchaser must click a link out on the affiliate's website, or within an email. The customer's IP address is logged and a tracking cookie is added to their browser. If an order is made (either immediately or down the road), the sale is credited to the affiliate. After a review and approval of the sale, the affiliate is paid. It's simple, streamlined and efficient.
To learn more about StructuredSettlement-Quotes.com or signup as an affiliate and begin earning today, visit http://www.StructuredSettlement-Quotes.com
About StructuredSettlement-Quotes.com: Built on customer service and the principle of putting client interests first, StructuredSettlement-Quotes.com has built a reputation for innovation, quality and honesty since its inception in 2007. The company specializes in providing clients with the means to sell structured settlement payments, lottery winnings, annuity payments and more.