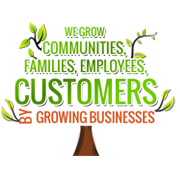 Sales people dread cold calls. Now they can focus on sales leads that have shown their interest!
Houston, TX (PRWEB) May 31, 2013
SalesNexus, provider of Online CRM and Email Marketing solutions for sales teams, today announced its Sales Ready Lead Starter Kit for small and medium sized sales teams.
"Cold calling is extremely tough. We've developed a method to warm up outbound calls using automated emails," said Craig Klein, Founder and CEO of SalesNexus.com. "Every sales organization needs to generate leads. Sales people dread cold calling. Now sales people can focus on calling highly qualified leads while the technology reaches out to a much wider audience."
On June 5th SalesNexus will host a live webinar, "Sales Ready Leads in Less than 30 days".
In the webinar, business owners and sales and marketing executives will learn to create emails that grab the attention of likely prospects and automatically alert sales people of the sales leads that are most interested for immediate sales calls. The webinar will also focus on methods to build a large database of prospective sales leads to include in these campaigns.
In the webinar, SalesNexus will announce the Sales Ready Leads Starter Kit package that small and medium sized businesses can take advantage of to generate sales leads in 30 days!
Registration is free. Register for the Lead Generation program here - http://www.salesnexus.com/starter-kit/.
All registrants will receive access to a video recording and slides after the webinar as a resource for sharing with their teams.
"Our partner LeadFerret.com provides our customers with business contacts they can search for and select to include in their campaigns," said Klein. "We've seen many customers be very successful using this approach to warm up sales leads. Now we're going to show everyone how they do it!"
Those interested in trying this new lead generation approach can start a free 30 day trial of SalesNexus, during which they get 500 LeadFerret.com contacts to email at absolutely no charge.