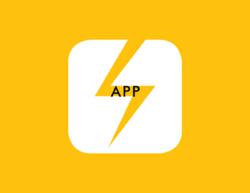 New York, NY (PRWEB) May 31, 2013
"Spark>App is now underway," says the President of the design competition, Peter Kuchnicki. "We are excited about this year's event, which is dedicated to the craft and creativity of app designers and planners. Every aspect of digital application design will be explored and analyzed in the coming months."
JURY IS ANNOUNCED
Jennifer Bove, Director, Brand Design, General Electric
Michael Leggett, Senior Staff Designer, Google
George Arriola, Founder & CXO, zeroº
Ed O'Brien, Art Director, Huge Inc.
Jason Nunes, UX Director, Small Media Extra Large
Jennifer Fraser, Director of Design, Macadamian
David Conrad, Founding Partner, Design Commission
Braden Kowitz, Design Partner, Google Ventures
Raphael Grignani, CEO, Jauntful
Mike Kruzeniski, Design Lead, Twitter
SPARK>APP ENTRY CATEGORIES
The competition lists over 20 different entry categories for designers, from games to weather forecasting tools. "We have a place for every possible design within the App competition," said Kuchnicki. "This is a comprehensive and serious review of the best in international App design."
Apps are defined as any digital tools that have been built for any medium. This includes mobile, desktop and web applications, among others. The application design goal is to empower the customer through the tool.
BACK TO BUSINESS
To encourage a strong turnout from businesses that believe in design solutions, Spark is offering entrants in all its other competitions—who have an App for their design—an entry into Spark>App competition at no extra charge.
"We hope this benefit demonstrates Spark's commitment to build a vibrant and successful community of design," explained Kuchnicki. "It's very important for designers to get their work out there. When the world can see its quality, it shows the power and persuasiveness of great design."
CRITERIA TO WIN
Spark>App has specific criteria including: interface elegance and beauty, societal benefit, interaction, utility, practicality, innovation, suitability, useability, efficiency, performance, functionality, connectivity general need and usefulness and the realization of its potential.
SPARK>APP AWARDS SCHEDULE
April 1, 2013, Competition Launch
June 2, Earlybird Discount Deadline, 11:59pm (23:59 hrs.), Pacific Daylight Time (California)
September 15, Standard Deadline, 11:59pm (23:59 hrs.), Pacific Daylight Time (California)
October 10, Late & Final Deadline, 11:59pm (23:59 hrs.), Pacific Daylight Time (California)
TOUGH JURORS ASK HARD QUESTIONS
The Spark juries are rigorous, and expect to learn:
What is the design's intended use or purpose? What problem does it address?
What solution, results or benefits does it deliver?
Is there something innovative about the design or it's creation or execution?
What makes your design compelling and effective?
Does your design enhance the quality of life, or improve the human condition?
Do you have authorized statistics or performance data to back up your assertions?
PARTICIPATION
Designers can gain recognition and publicity for their skill and creativity by submitting their work. The entry system is simple and straightforward, with registration at the Spark website: http://www.sparkawards.com.
BONUS INFORMATION
Spark is proudly sponsored by Autodesk, Core77, ArchNewsNow, Archinect, Bustler, Pluo Consulting and RIOT Creative Imaging.
ALL SPARK 2013 COMPETITIONS ARE NOW ACCEPTING ENTRIES
Spark>App
Spark>Concept & Student
Spark>Communication
Spark>Product
Spark>Spaces
Spark>Mobility
The Spark Design Awards core mission is to help create a better world though design excellence.
The Spark competitions are open to all designers, including students (in Spark>Concept). The Spark Community may be joined at no cost. The Spark competitions have a variety of entry fees, depending upon the event. Submissions are made at the Spark website. Juries, composed of design professionals and experts, meet online and in person to choose Finalists and Winners.
Learn more about this organization and all these competitions at the Spark website landing page at http://www.sparkawards.com.