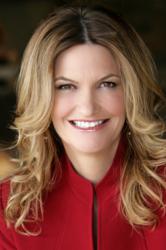 "I wanted to give professionals who have had a career setback the insider secrets and lessons learned from others who have gone through the exact same situations and came out ahead" said author and Career Coach Sherri Thomas
(PRWEB) May 07, 2013
"Best Career Book in 2012" Indie Book Award winner, "The Bounce Back" tells In their own words, how leading Career Coach Sherri Thomas and 13 other professionals navigated through career threatening challenges including being laid off, demoted, struggled with a bad manager or worked tirelessly in a dead-end job. Each shares their own personal story of lessons learned and success strategies on how they successfully rebounded after a devastating career setback to take back control and come out ahead.
Although the book reveals the dark side of what millions of Americans are facing today which is being either unemployed, laid off or undervalued in the job market, the overall message is clearly uplifting which is, "Yes, there is life after a layoff!" and here are is the roadmap and insider secrets on how anyone else in the same situation can get re-hired, promoted and bounce back even higher into a more inspiring career.
"There's so much negativity and uncertainty right now in the job market," says author and leading Career Coach Sherri Thomas, "that I wanted to publish positive success stories. I want to show professionals who are experiencing a career setback that success is still possible, and give them the confidence, inspiration and success strategies to take control of their career and come out ahead!"
Each chapter is filled with smart, powerful strategies from the Bounce Back achievers on how they rebounded from a variety of challenges including how they told their "career story" to hiring managers, how they made gut-wrenching decisions to leave their safe but unfulfilling jobs, how they contacted their network to get job leads, referrals and recommendations, how they customized their resume, and how they made big bold decisions to land in more meaningful, purposeful and even higher salaried careers.
Sherri Thomas is a Career Strategist, international speaker and the Founder/President of Career Coaching 360 which helps professionals and executives who want to reinvent their career. She is also the author of "Career Smart - 5 Steps to a Powerful Personal Brand," and her new book "The Bounce Back – Personal stories of bouncing back faster and higher after a layoff, re-org or career setback" which received "BEST CAREER BOOK of 2012" by the India Book Awards, as well as a prestigious Axiom Award as one of the best business books of 2012. Grab three free chapters at http://www.MyBounceBack.com