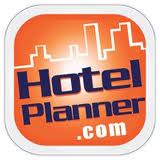 HotelPlanner.com remains very committed to the college travel market and will bring the best value and service to our collegiate athletic partners.
West Palm Beach, FL (PRWEB) June 18, 2013
San Jose State is the 70th university to now use HotelPlanner.com to book hotel rooms for their school athletic team travel. HotelPlanner.com is a dominant force in booking hotels for college and university athletic programs across the country. Today, 70 schools representing hundreds of travel teams exclusively utilize Hotelplanner.com to book their group hotel rooms at discounted rates when their teams travel. HotelPlanner provides each school with a dedicated account manager to make sure all needs are handled on an individual basis. Additionally, HotelPlanner generates revenue for their partner schools by becoming a sponsor of the school's athletic programs. The HotelPlanner business model is a win - win for the school because they save money on hotel rooms and add a sponsor for their programs. These partnerships extend beyond athletics into other departments within the respective universities and many use HotelPlanner to book their group functions.
Matt Miller, Business Analyst at San Jose State University, commented, "The San Jose State University Athletic Department is extremely excited to be partnered with HotelPlanner.com. We are very excited to have this tool available to our coaches and staff as we strive to improve our Athletic Department on the field, in the classroom, and in the community. HotelPlanner.com will save our staff time and money while delivering great rates at quality hotels. We look forward to a long and wonderful partnership with HotelPlanner.com."
Tina Ruff, Fiscal Specialist at the University of Nevada-Reno, commented: "HotelPlanner is an effective method of booking hotel rooms for teams and groups. It allows the travel coordinator, or the coach in charge of booking travel, to select the necessary options each program may need while on the road. It gives the coordinator the peace of mind knowing that the folks at HotelPlanner are working in your favor to get you the best rate. They are flexible and are willing to meet your budget needs and are certainly aware that there are other options out there."
Kami Gray, Associate Athletic Director at Saint Mary's College outside of San Francisco, stated: "I really appreciate the plethora of options HotelPlanner generates for each road trip. The system is easy to use and that, combined with all of the savings, makes it a pleasure working with them."
HotelPlanner projects that by the end of the 2013-2014 school year, room night volume in the collegiate athletics marketplace will triple versus the previous year. Tim Hentschel, CEO of HotelPlanner.com, commented: "We remain very committed to the college travel market and will bring the best value and service to our collegiate athletic partners. Joe Stracquadanio, Director of Sports Business Development, heads our university and collegiate sports travel program. Due to Joe's expertise, HotelPlanner is now the leader in team travel in this market."
For more information, please contact Joe Stracquadanio of HotelPlanner.com at Joe.Strac(at)HotelPlanner(dot)com or 888-300-3647, ext 175.