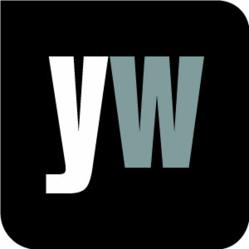 London, UK (PRWEB UK) 10 June 2013
In an American Institute for Cancer Research news release, May 6, Alice Bender, a registered dietician at the American Institute for Cancer Research, claimed that people can reduce their risk of colon cancer by making simple changes to their backyard grilling routines. She commented, "Research now shows that diets high in red and processed meat increase risk for colon cancer, and grilling meat – red or white – forms potent cancer-causing substances. But by keeping five simple steps in mind, it's possible to make this summer's backyard grilling both healthier and more flavourful." (http://www.healthfinder.gov/News/Article/676190/grilling-tips-to-cut-colon-cancer-risk)
The five simple steps cited by Bender were:
1. Get creative with fish and chicken instead of using burgers and steaks.
2. Marinate meat before grilling.
3. Reduce the amount of time that meat spends on the grill by first partially cooking it in a microwave or oven.
4. Cook meat over a low flame to reduce the formation of HCAs and PAHs.
5. Include vegetables and fruits that contain anti-cancer compounds.
With this in mind, Yourwellness Magazine took a closer look at ways to prevent cancer caused by meat products. According to Yourwellness Magazine, "With breast cancer, for example, a contributing factor is our absorption of the saturated fat from meat products, which increases the amount of oestrogen and testosterone in our bodies. The increase in hormones makes oestrogen-dependent cancers, such as breast cancer, more likely to occur."
Yourwellness Magazine noted the benefits of GOMBBS – the acronym of essential foods that give cancer preventing benefits, as coined by world renowned nutritional therapist Dr Joel Fuchrum:

Greens – the nutrients in cruciferous vegetables have excellent anti-cancer properties.
Onions – contain many vitamins and minerals that have been proven to significantly reduce the risk of cancer.
Mushrooms – contain recognised anti-ageing and anti-cancer properties.
Berries – have a large amount of anti-oxidants.
Beans – have been found to help prevent stomach, mouth and throat cancers.
Seeds – are high in Omega 3 fatty acids and rich in minerals and antioxidants, which are essential in keeping cancer away.
To find out more, visit the gateway to living well at http://www.yourwellness.com.