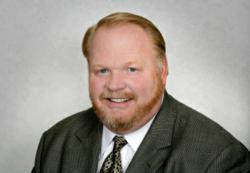 We did not wish to be without a full complement of Directors, particularly during our forthcoming meeting.

-Dave Yoho- HIPEC Chairman
Grand Blanc, Michigan (PRWEB) June 19, 2013
The Home Improvement Professionals Executive Conference (HIPEC) has appointed Frank Farmer of American Metal Roofs, from Grand Blanc, Michigan to fill a recent vacancy on the Board of Governors.
Frank Farmer, founder and CEO of one of the nation's premier metal roofing providers, will fill the remaining term of Chris Edelen of Beldon Industries.
"We did not wish to be without a full complement of Directors, particularly during our forthcoming meeting." - Dave Yoho- HIPEC Chairman
Currently the Board of Governors are as follows: Frank Farmer (American Metal Roofs), Stephen Brooks (1-800-USA-HOME.com), Eric Minkiewicz (Huff n Puff), Dave Yoho (Dave Yoho Associates).
About HIPEC: The Home Improvement Professionals Executive Conference is a conference of home improvement management professionals who in their unity create broadened awareness about customer satisfaction; who exchange best practices with the intent of creating then maintaining this awareness via their employees, associates and suppliers. Increasing Customer Awareness - - Creating Better Customer Satisfaction
About American Metal Roofs: American Metal Roofs provide residential and commercial metal roofing products and services throughout Michigan. Customers receive stunning, permanent, energy-saving metal roofs, professionally installed.