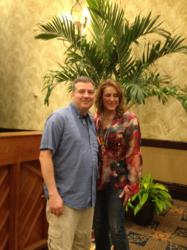 "I am flattered to be included in such a list"
Pittsburgh, PA (PRWEB) June 10, 2013
Nationally known real estate investor and educator, Josh Caldwell has been named to the 2013 edition of Strathmore's Who's Who worldwide. Josh Caldwell is the owner of Caldwell Holdings LLC, a Pittsburgh, PA-based real estate investment firm, and the President of the Western Pennsylvania Real Estate Investor's Association.
Mr. Caldwell is a well known investor in the Pittsburgh Metropolitan area. He buys single family, multi-unit, commercial property and businesses in distress across southwest PA. His company Caldwell Holdings LLC is the primary arm of his local real estate acquisition. Caldwell Holdings buys houses in creative ways that allows the company to buy any house in any neighborhood or condition. The main acquisition strategy of the company is to search out houses that are not good candidates for the traditional multi list system that most real estate agents use. Caldwell Holdings is not a real estate agency nor does the company have any connection to a realtor. The company is a buyer of properties that have some sort of problem that makes the house a bad candidate for the traditional market. Many of these houses are upside down in their loans, or behind in mortgage payments or taxes. Other houses are hard to sell for some other reason, like poor condition or in need of significant updating. The creative nature of Caldwell Holdings acquisitions assists many sellers who just can't sell their house in today's real estate market.
The other half of the Caldwell Holdings business model includes providing housing to underserved special needs and immigrant populations as well as being one of the region's most prolific affordable housing providers.
Mr. Caldwell is also the President of the Western PA Real Estate Investors Association. This organization is dedicated to teaching real estate investors how to make money in real estate. As the President of this organization, Josh Caldwell is responsible for the educational needs of hundreds of Pennsylvania real estate investors. The group is as diverse as the city it is drawn from. To facilitate the learning of such a diverse group, Mr. Caldwell has been directly responsible for bringing some of the best know real estate speakers in American to Pittsburgh. Among the best known educators who have spoken to his organization are Dr. Albert Lowry, Ron LeGrand, Robyn Thompson, Lou Brown, Jay Conner, Reggie Brooks, and attorney Lee R. Phillips.
Josh Caldwell is also active in promoting education about less commonly known investment opportunities to clients across the country. These opportunities range from the done for you approach of Strongbrook, a company that creates a turnkey retirement investment that is backed by real estate in desirable cities, to companies like Grand Baymen who sell Central American Resort Properties that come complete with property management and provide for a cash flow investment as well as ownership of a beach front resort condo.
Beyond providing education for local real estate investors, Mr. Caldwell also personally mentors young and sometimes not so young real estate investors in the techniques that have allowed him to become successful and nationally known in his industry.
Outside of the normal real estate investor activities, Josh Caldwell also acts as an acquisition consultant to private equity funds, as well as private individuals who want assistance putting their retirement account money into a safe and profitable real estate investment.
Lastly, Josh Caldwell has agreed to help promote the launch of a new form of real estate education vehicle. The newly formed Homberg Academy is looking to marry on line education with some of the best know real estate guru's in America. Josh will be a point of contact for any real estate education professional who wishes to partner with the Homberg Academy.
Interview requests and information about any of Josh Caldwell promotional or educational activities should call 412 761 7342 or email Pittsburghreia(at)aol(dot)com