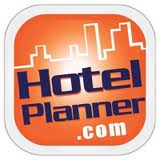 HotelPlanner.com is proud to be working with USA Canoe/Kayak to make booking hotels for races and events easier and more affordable.
West Palm Beach, FL (PRWEB) June 11, 2013
USA Canoe/Kayak announces that HotelPlanner.com will be their official hotel reservations partner. HotelPlanner.com will provide cutting-edge hotel group-booking services to the team and their fans, ensuring that they always receive the lowest rate on their hotel rooms. A custom booking portal will be available on Team USA Canoe/Kayak's website under the "Events" tab.
A member of the United States Olympic Committee, USA Canoe/Kayak is the national governing body for the Olympic sports of Flatwater Sprint and Whitewater Slalom as well as the Paralympic sport of Paracanoe. USA Canoe/Kayak is also the U.S. member of the International Canoe Federation and the Pan American Canoe Federation. Other paddling sports sanctioned by USA Canoe/Kayak include Dragon Boat, Freestyle, Marathon, Surfski, Wildwater, Outrigger, Polo, Canoe Sailing and Stand Up Paddleboard.
Joe Jacobi, CEO of USA Canoe/Kayak, commented on the partnership, "We are excited to begin this partnership with HotelPlanner.com which will support all USA Canoe/Kayak events with a wide variety of travel and logistics options for USA Canoe/Kayak members, partners and stakeholders as well their friends and families while assisting our Olympic and Paralympic programs prepare for the Rio 2016."
"We are proud to be working with USA Canoe/Kayak to make booking hotels for races and events easier and more affordable," commented Tim Hentschel, HotelPlanner.com CEO.
HotelPlanner.com helps clients select the right property by combining technology with a highly experienced staff of professionals. HotelPlanner's event planners review all hotel offers on a group by group basis to find the best hotel for each group that is then provided for individual travelers. HotelPlanner.com prides itself on providing the best group hotel rates for all clients. The company provides group travel services to a number of world class organizations, including the New Hampshire Motor Speedway (NHMS), National Basketball Association (NBA), Major League Baseball (MLB), the National Football League (NFL), the National Hockey League (NHL), the Professional Bull Riders (PBR), for 70 universities and colleges plus corporations and government entities.
For more information on booking hotel rooms for USA Canoe/Kayak events, please visit: http://www.teamusa.org/USA-Canoe-Kayak/Events.aspx.