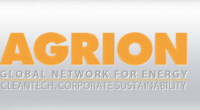 Storage has the highest economic value at the edge, on the customer side of the meter.
New York, NY (PRWEB) June 06, 2013
On May 9th, AGRION engaged key stakeholders and member organizations in New York City for an active discussion on the future of energy storage. The intent of the meeting, the first of many on this topic, was to lay out the value proposition, including key drivers, incentives and obstacles, behind the implementation of reliable, clean power that is flexible, cost effective and proactive to customers. With speakers from Demand Energy Networks, Con Edison, Arista Power, Viridity Energy, Con Ed Solutions and GE Energy, the panel unveiled some important takeaways to consider for future conversations on maximizing the value of energy assets.
What they found is that the major challenges to using storage technology as an economic asset come from the financing perspective as well as the customer standpoint. According to John Battaglini, Global Sales Leader of Energy Storage for GE, "This is the beauty but this is the challenge. There are so many things you can do with it but how do you optimize it?" The AGRION panel has recognized that the solution lies both in finding the right investors to move projects ahead, as well as getting consumers both comfortable and familiar with emerging technology. While customers are primarily concerned with driving down their cost curves, investors are reluctant to accept prolonged and uncertain returns. The storage technology is also a barrier in itself to pushing these projects forward because there isn't a single system that can apply to all unique building signatures.
"We need a way to quantify the soft costs into something we can stand on. And maybe that's something that participants in this room can work together to get some consensus on," says H.G. Chissell, SVP of Viridity Energy, and moderator of the panel discussion. "The pervading understanding is that battery systems are too expensive and that the economics don't work – we want to come out of this room with a different view on that."
The nation's most dynamics commercial storage leaders will continue the conversation on June 19th with a roundtable in Washington D.C., the next in the series of meetings for AGRION's Energy Storage Initiative Project. AGRION will welcome additional panel speakers from PJM Interconnection and ZBB Energy to further discuss topics like the evolving regulatory landscape to incentivize storage projects, resiliency strategies with storage versus traditional backup generation, and key evolving technologies and corresponding best applications. "Leaders don't lead people; they lead conversation," Chissell asserted in his closing statement, leaving the audience and panel in anticipation of the next roundtable.