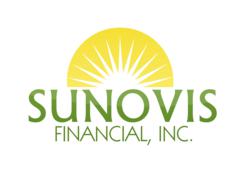 The link between entrepreneurship and health is a positive one.
San Francsico, CA (PRWEB) June 10, 2013
Rather than joining a gym or going on a diet, those looking to improve their health may want to consider starting their own business. This was one of the findings of a recent Bank of America survey which found that over half of the small business owners surveyed feel that their health has improved as a result of running their own business.
More than half of those surveyed said that their health has improved since they began running their own business, with 49 percent reporting that they get 7-8 hours of sleep every night, 35 percent responding that they exercise regularly, and 29 percent saying that they eat more healthy foods.
"The link between entrepreneurship and health is a positive one. Because business owners are responsible for the ongoing operations of their business and the well being of their employees, they appear to be more likely to take better care of themselves. I think many small business owners feel that they can't afford to fall ill, contributing to an increase in health awareness," said Terry Robinson, president of Sunovis Financial.
Besides taking care of their own health, 90 percent of those surveyed also said that they've taken steps to increase the happiness of their employees.
The survey also found small business owners are becoming more optimistic about their revenue and hiring over the coming year. Over 50 percent expect revenues to increase and nearly a third are planning to hire new employees.
The most optimistic group are the millennial small business owners, those between the ages of 18 and 34. They see better times for their own success, their local economies and the national economy.