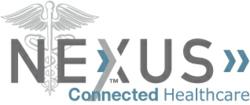 Our growth continues this year with the expansion of our healthcare consulting services and partner programs.
Valencia, CA (PRWEB) June 05, 2013
Nexus IS, Inc. ("Nexus"), a strategic provider of HIT consulting services, networking solutions and offerings, has debuted at number 60 on the Healthcare Informatics 100 List, posting $100,000,000 in U.S. Payer/Provider IT revenue.
"Our tagline says it all: Connecting People, Process, and Technology to Improve Patient Care," stated Paul Caracciolo, Chief Healthcare Officer for Nexus. "Our approach to the healthcare market is clearly resonating with our clients and our 2012 healthcare revenue and ranking on the Healthcare 100 list are a welcome validation for us. Our growth continues this year with the expansion of our healthcare consulting services and partner programs."
The Healthcare Informatics 100 List is assembled from the top health IT companies in the nation based on HIT revenues from the most recent fiscal year. The HCI 100 provides a unique insight into the current state of the U.S. healthcare IT market.
"We believe that the Healthcare Informatics 100 offers a unique service to our industry, and is uniquely referenced by professionals throughout the field every year," says Mark Hagland, Editor-in-Chief of Healthcare Informatics.
"We continue to search for new ways to meet the changing needs and demands of our clients in the healthcare space by investing in Vertical Solutions and Relevant Industry Talent," said Waheed Choudhry, President and COO of Nexus. In January of this year we added a Chief Healthcare Officer, Paul Caracciolo, to our team. As a former CTO for major Healthcare Providers, Paul brings us a unique and highly relevant view and perspective to the needs of our clients; exhibiting our commitment to continue to evolve our business and solution offerings to meet those needs."
To view the complete 2013 HCI 100 List, visit the Healthcare Informatics website. For more information on Nexus Connected Healthcare's services, visit http://www.nexusconnectedhealthcare.com
About Nexus Connected Healthcare
Based in Valencia, CA, Nexus IS, Inc. leverages its extensive experience and expertise to enable organizations to Connect, Collaborate, and Create. We do this by providing expertise in end-to-end technology solutions based on six distinct, yet complementary practices: Collaboration, Data Center, Borderless Networks, Business Video, Cloud and Managed Services. Nexus partners with industry leaders including Cisco, EMC, VMware, NetApp, Citrix, AMD Telemedicine, Microsoft, and NEC to ensure its customers are provided the most comprehensive and competitive solutions. Nexus serves the private sector, from small business to the Fortune 500; and the public sector including local, state, and federal government. Additionally, Nexus has highly specialized vertical market practices including education, retail, hospitality, and healthcare where it has developed proprietary applications that turn unified communication into clinical workflow solutions.