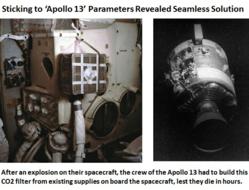 With no new hardware or software required for adoption by merchants to enable mobile payments, this solution could be the most scalable to ever hit the market. All it needs to take off is a single payment network to employ it.
Orange County, CA (PRWEB) June 05, 2013
Today, Mobile Wallet Media introduces an innovative mobile payment solution that could prove to be disruptive to existing solutions. This solution could work at any merchant accepting credit cards and would not require NFC or QR codes to process mobile payments. The primary inventor of this solution, Randy Smith, the founder of MobilePayUSA, came up with this invention in June of 2010 and less than 3-months later it served as the foundation for the launch of MobilePayUSA at TechCrunch Disrupt. Though this solution was alluded to, it was not demonstrated on stage at TechCrunch. This is the first time the solution has been revealed publicly through the media, says Mr. Smith.
Mr. Smith says of the solution, "Perhaps one of the best features about it is that any merchant of any size may adopt without an up front investment in new terminals or software. That means it can work at any 'Mom & Pop,' chain or lane store. Only a few seconds of non-programming time would be required per payment terminal or cash register to complete integration. Merchants could be up and running within hours with near zero investment of time or money. In processing mobile payment transactions, the solution never shares any card data with the merchant, ever. I'm not speaking of tokenized card data here either. The solution does not need real or tokenized card credentials shared with POS to complete mobile transactions. It will however provide payment authorizations to point of sale terminals and registers, exactly like any other card transaction. This solution is not limited to just processing credit cards, as any payment tender type could be used through a digital or mobile wallet."
With reports almost daily of delay in the adoption of NFC by merchants and still by Apple, it seems like the opportunity still exists for this simple and universal solution to become a new standard in processing mobile payments. Mr. Smith states "My goal was to invent a solution that had the least barriers to merchant adoption."
Mr. Smith continues "Payment cards work quite well. Until mobile payment acceptance is nearly as ubiquitous as cards, most consumers will not change their behavior unless an incentive is given. It must be more convenient and rewarding to pay by phone, than swiping a card, for mobile payments to gain mass consumer adoption. This solution, if embraced by a major wallet initiative could get up and running very fast, for very little cost. In comparison to existing solutions, this one is simply more secure and scalable."
In reference to how it works Mr. Smith stated "It's as simple as tapping a 'pay now' button on your phone and swiping a credit card to pay. Card data is never stored on the phone, but securely in the cloud by a PCI-DSS service provider."
He said the solution does require a partnership with a payment network, because it requires the use of an association or network Bank Identification Number (BIN) or Issuer Identification Number (IIN) to complete mobile transactions.
Mr. Smith also stated "This is the first of several mobile payment innovations to be announced that could cause disruption of existing mobile payment solutions. Another solution could give massive leverage to merchants and point of sale software providers. I planned to launch these solutions through MobilePayUSA, but the company never received the funding it needed to execute. Our team had the talent to be worthy of a million+ in seed capital, but with competitors like Google, ISIS and PayPal, it was a tough road to raise ample capital. Of course this is often the 'chicken and egg' dilemma that many tech startups face. The challenge is always gaining ample talent, traction and money needed to execute goals, all in a very timely manner. Myself, being new to the industry, did not help our ability to raise sufficient capital. Announcing these solutions as such introduces my abilities to the whole industry. I'd like to get back in the game if the opportunity is right."
Mr. Smith will be covering the 6th Mobile Commerce and Payment Innovations Summit next week in San Francisco.
To learn about the how the solution works and read the complete story, visit MobileWalletMedia.com or click here.