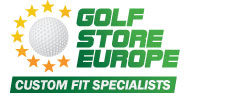 We have always championed the performance and effectiveness of PowaKaddy products
(PRWEB UK) 5 June 2013
GolfStoreEurope is pleased to announce that it is now a registered PowaKaddy service agent for the North West of Ireland. The online golfing store is now accepting any of the PowaKaddy products which may need serviced or fixed whilst under warranty. The news does not come as a surprise since the online store stocks a wide range of trolleys for sale from the PowaKaddy range. These include the PowaKaddy Sport Lithium with EBS, the PowaKaddy Sport Lead Acid Battery and the PowaKaddy Freeway. GolfStoreEurope is delighted to offer these at competitive prices, often with discounts from RRP prices as well as warranties and after care. Now the online store is registered as a service agent it is possible to send both PowaKaddy's purchased from the store as well as other stockists in order to get a full in depth service and ensure it is working at its optimum.
On announcing the news a spokesperson from GolfStoreEurope said, "We have always championed the performance and effectiveness of PowaKaddy products and are delighted to not only be selling them but also servicing and ensuring the best aftercare for PowaKaddy customers."
GolfStoreEurope continues to make announcements involving new ranges and products as well as any additional care it is offering its customers.
GolfStoreEurope is Europe's leading provider of specialist golf equipment. Based in Ireland and boasting stores up and down the country, the retailer also gives customers the opportunity to order an array of top golf accessories on the web – head over to golfstoreeurope.com and check out the ever-expanding range of products now available at the click of a button. The staff at the company emanates a clear passion for the sport and so is able to cater for both amateur and professional golfers alike.