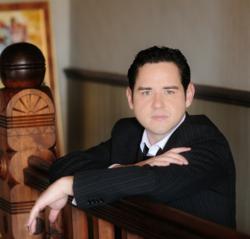 "From the beginning to the conclusion of any project, I ensure that the design reflects a client's personality and lifestyle," said Hugh Scarbrough, ASID, RID. "My greatest pleasure is helping clients realize their dreams and making them come true."
Dallas, TX (PRWEB) June 05, 2013
Hugh Scarbrough, ASID, RID, announces the launch of his firm, Hugh Scarbrough Interior Design, LLC. Targeting professionals and property owners, the new firm offers a myriad of residential and executive commercial services to weave and build client relationships for a lifetime.
Hugh Scarbrough Interior Design offers personalized services that span all phases of the design process from the initial consultation to the final design touches. Services include custom furniture design, furniture layout, drapery design, lighting layout, accessory selection, and holiday/season decoration.
Mr. Scarbrough, owner and founder, brings more than ten years of expertise in the design industry. He worked at the prestigious Dallas design studio, Robb and Stucky, where he worked closely with other designers and created visually desirable displays of furniture, fine art, and other unique accessories. In recent years, he has established a strong clientele base. Mr. Scarbrough holds a Bachelor of Interior Design from the University of Arkansas; certification as a Master Florist in the State of Arkansas; and is a board member for the local chapter of the American Society of Interior Designers (ASID).
Moreover, he merges his retail and worldwide travel experiences to offer refreshing design perspectives for his clients. Mr. Scarbrough seamlessly blends his passion for and knowledge of interior design with his dedication and commitment to his clients. From a first home to a retirement dwelling, he strives to be with his clients through each phase of their lives' journeys.
"From the beginning to the conclusion of any project, I ensure that the design reflects a client's personality and lifestyle," said Scarbrough. "My greatest pleasure is helping clients realize their dreams and making them come true."
For more information, see http://www.hughinteriors.com.