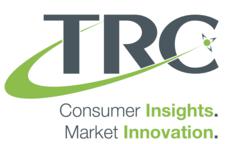 Philadelphia, PA (PRWEB) June 10, 2013
TRC Market Research (http://www.trchome.com) announced today that their Chief Research Officer, Rajan Sambandam, will be speaking at the upcoming Insight and Innovation Exchange (IIeX) conference which is to be held in Philadelphia on June 17-19, 2013.
Rajan Sambandam will be talking about the application of behavioral economics in the field of conjoint analysis. A fundamental tenet of behavioral economics is the deviation from rationality exhibited by decision-makers. Often this can manifest in the form of decisions that are affected by seemingly small and irrelevant factors. In contrast, conjoint analysis, a method widely used by market researchers, rests on the rationality of trade-off based consumer decision-making. Rajan Sambandam's presentation will explore whether there is a way by which these disparate approaches can be combined and how the insights from behavioral economics can be used to provide better information from conjoint analysis. Specifically, he will present data that indicate how much framing effects and environmental cues affect decision-making and what applications this can have for businesses.
The analysis has implications to branding research, pricing research, and new product development research.
About TRC Market Research, a new product development research firm
TRC Market Research is a new product research and analytics firm that pairs customized solutions with senior-level attention to help solve business problems. TRC provides expertise in designing and implementing successful brand research, pricing research, business-to-business research, market segmentation and satisfaction and loyalty research.
Philadelphia-based TRC Market Research is affiliated with CASRO, ESOMAR and the American Marketing Association.
For more information, call Lenka Kolar at 215.641.2225 or visit http://www.trchome.com