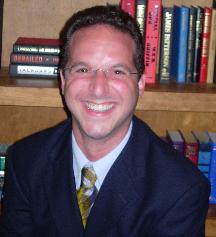 Houston, TX (PRWEB) June 05, 2013
Dr. J. Robert Friedberg now offers the Laser Assisted New Attachment Procedure (LANAP), a cutting-edge gum disease treatment that allows patients with advanced periodontal disease to receive dental implants. Implants are effective not only as a replacement for lost teeth, but also as a means of limiting future oral health complications. LANAP is a new alternative gum disease treatment that helps prevent bone resorption and promote improved oral health.
Dental implants are a widely established and popular tooth replacement option, and cannot be placed when gum disease is present. Many patients prefer implants because they are more convenient than bridges or dentures; implants require minimal maintenance, support typical eating habits, and look convincingly real. However, implants offer patients many benefits beyond convenience and cosmetic appearance. Implants prevent the bone resorption that normally occurs when a tooth is lost and the bone is no longer being stimulated. Over time, loss of bone density can become significant, to the point where changes in the shape of the jaw and mouth are visibly apparent, and tooth replacement options like dentures or implants are no longer feasible. Patients who have implants before too much resorption occurs can spare themselves the need to have a more invasive procedure in the future.
By offering LANAP, Dr. Friedberg can help more people become eligible to receive implants. LANAP offers various advantages over more traditional methods of gum disease treatment. The most significant benefit is that the procedure, which uses a laser to remove gum disease, actually stimulates the bone, reducing bone loss that might make a patient unfit for implants. LANAP also leaves bone and healthy tissue intact, which makes a patient better-suited to receiving implants.
The combination of LANAP and implants can be very effective in limiting bone loss, treating gum disease, and providing a cosmetic solution to tooth loss. Patients who have lost teeth and are considering having implants can benefit from having the procedure sooner rather than later, before too much bone density is lost. To find out more about LANAP and whether dental implants are a good fit for you, visit Dr. Friedberg's website or call to set up an appointment.
About the Doctor
J. Robert Friedberg is a periodontist offering patients personalized dental care in Houston, Texas. Dr. Friedberg received his undergraduate education at Emory University in Atlanta, Georgia and earned a Doctor of Dental Medicine from the University of Connecticut where he also completed a three year residency in periodontology. He is part of one percent of dental professionals providing the most recent FDA cleared laser procedure for gum disease treatment. To learn more about Dr. Friedberg and his dental services visit his website at http://www.houston-perio.com and call (281) 674-7754.