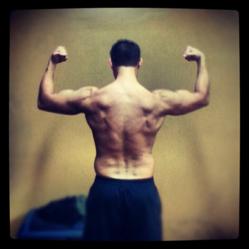 Monroe Wisconsin (PRWEB) June 06, 2013
Scott Tischler of Tischler Brothers fitness unveils 3 exercise scams to watch out for.
1. The third big scam is the most expensive of them all. This scam wants people to buy their food for a ridiculous amount of money each week. Healthy eating is not as expensive as these scams lead those to believe. All it takes is a little planning and some dedication to sticking to the healthy diet.
2. The second big scam is for those who lead very busy lives. The claim is that the equipment or exercise program will yield results with only a few minutes a day. Usually this claim is fifteen minutes or less per day. Obtaining fitness goals can be done with little time per day but that is through a minimum of twenty minutes of cardio three to five times a week. Along with the daily cardio there has to be proper eating. Proper eating and cardiovascular exercise go hand in hand to help produce great results.
3. The first big scam to watch out for is the claim that results can be achieved with no dietary change. The fastest way to lose weight or achieve great abdominal muscles is through the kitchen. Avoid any exercise program or exercise equipment that claims results without diet change.