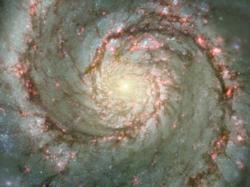 Going 'deeper into' something, side-stepping a self-limiting box of single-minded rational thought, can cause previously unknown solutions and perspectives to spontaneously arise.
Austin, TX (PRWEB) June 06, 2013
Two practices with ancient roots – astrology and hypnosis – are combined by today's psycho-nauts, explorers of the human psyche, to promote healing and creative problem solving.
Patricia Walsh, Inga Thornell and Donna Woodwell explore ways hypnosis is used with astrology to explore the psyche on the June 6, 2013 episode of the Dead Astrologers Society, a weekly internet radio show hosted by Woodwell.
"I often use astrology, imagery and regression therapy in conjunction during sessions. Astrology is an archetypal language that the soul speaks fluently," says Walsh, an evolutionary astrologer and past life regression therapist. "Using such a language to explore the psyche in such self-experiential way opens one to wisdom that is both deeper and higher than can be found with only a logical and linear approach."
"Altered states cause the 'conscious, rational mind' to recede into the background to allow deeper, subconscious material to arise," says Walsh. "Going 'deeper into' something, side-stepping a self-limiting box of single-minded rational thought, can cause previously unknown solutions and perspectives to spontaneously arise."
Woodwell, an Austin, Texas, astrologer and hypnotist, explains how hypnosis and guided imagery enable a person to achieve an altered state naturally. "Hypnosis is a modern version of an ancient tool used by shamans and healers from many cultures to enter a highly relaxed state, akin to the state of mind between waking and sleeping," says Woodwell. "From there, the mind can explore in ways less available to ordinary, waking consciousness, even find creative solutions to life's challenges."
In her astrological practice, Walsh uses regression therapy to explore client's past lives, to help them integrate these memories in a healing way.
"If memories from your current life, such as childhood, are like short-term memories, memories from past lives are long-term memories. Thus, both affect and condition who you are and even when these memories are held in the subconscious," Walsh says. "In order to fully understand who we are, either psychologically, spiritually or astrologically we must look at the total picture, which can include the understanding that we have a soul that is conditioned by prior life experiences. We are not born as a blank slate."
Woodwell, who has also practiced shamanic journeywork and other forms of indigenous healing techniques, uses hypnosis to allow her clients to "talk to their planets."
"Indigenous world views are often animistic, meaning the rocks, trees, plants, animals – even planets – have their own spiritual intelligence with which we can interact with creatively," says Woodwell. "Astrology gives clues for how to enter into that conversation by showing us who's currently knocking on our door. Having a conversation with a planet, even if it's 'in your imagination,' can inspire you with new perspectives and ways of thinking."
The Dead Astrologers Society airs live Thursdays at 7 pm Eastern/4 pm Pacific on the ParaMania Radio Network. The show is also available on demand via iTunes.
"Our guests on the Dead Astrologers Society explore the myriad ways star wisdom has fired our imaginations over the centuries," says Woodwell. "From the ancient Babylonians and Greeks, from China to Central America, from the Renaissance to today, we continue to look up in wonder, yearning for connection and meaning."
ParaMania Radio was founded in 2011 by Jenny Stewart and David Erickson. "We wanted a place that offered diversity in a positive place for anyone who seeks knowledge of anything metaphysically based," says Stewart. "Our motto has always been 'Shining the light on the Paranormal' and we're pleased to see our vision made manifest."
Change-catalyst Donna Woodwell lives in Austin, Texas. An astrologer, hypnotist and writer, she works with clients to creatively navigate life's transitions. Owner of Four Moons Astrology, she serves on the board of the International Society for Astrological Research and as an instructor at Kepler College. Her blog La Vita Luna: Living Gracefully in a Changing World is featured on Astrology.com.