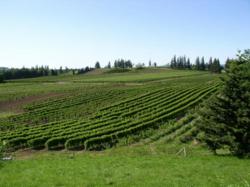 No one should be concerned about Oregon grown berries. They continue to be safe, delicious, and good for you.
Portland, OR (PRWEB) June 06, 2013
Costco has issued a recall on a frozen antioxidant berry blend packaged by Townsend Farms after people in many states reported becoming ill due to hepatitis A after consuming this product. While Townsend Farms operates out of Oregon, the berry blend they sold did not actually contain any Oregon berries, or even berries grown in the United States. The hepatitis A outbreak has since been linked to pomegranate seeds imported from Turkey and used in the blend.
A representative of the Oregon Department of Agriculture stated that "...no one should be concerned about Oregon grown berries. They continue to be safe, delicious, and good for you."
BerriProducts' black raspberries, strawberries, and blueberries are safe and healthy, and are not affected by the recent hepatitis A outbreak. All of their berries are carefully sourced from the top farms on the West Coast of the United States that utilize special biological farming and organic practices. Don Sturm, a third generation berry farmer and owner of Sturm's Berry Farm, is a partner of BerriProducts and helps oversee the qualification of other farms used by the company. Absolutely no berries used by BerriProducts are sourced or processed outside of the United States.
BerriProducts is a source of quality berries for clinical trials at research universities. They carefully process the berries after harvest to create dry powders that are vacuum sealed in three-layer hermetic packaging giving the product more than 5 years of shelf life and year-round convenience. There is also extensive and frequent testing on their berries with independent laboratories to assure all of their products meet the highest quality standards.
About BerriHealth:
BerriHealth.com is the web direct presence of BerriProducts LLC. Located in the heart of one of the premier berry growing regions in the world in Northwestern Oregon, they have been providing high-quality specialty black raspberry products for scientific research, and direct to consumers since 2009. They partner with select Oregon farm partners to produce the highest quality black raspberry products. By focusing on partnering with exceptional farms, controlling careful and timely harvesting, quality after-harvest processing, and using advanced packaging technology, they insure their extensively tested products are phytonutrient-rich year in and year out and that they stay that way until consumed.