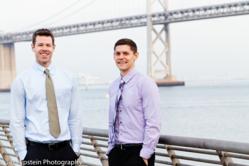 No matter what hobbies or activities you love to do, during this summer season, be sure to 'Get out and Move'.
San Francisco,CA (PRWEB) June 07, 2013
SF Custom Chiropractic, a San Francisco based full service chiropractic practice will be launching its campaign for San Francisco residents to 'Get Out and Move' for the month of June. As summer begins and the weather starts to warm up in the Bay Area, it is important to get outside and increase physical activity. Physical activities, such as running, swimming or lifting weights have many health benefits such as decreased stress, improved self-esteem and body image, as well as mental performance.
"Staying active is an important thing to do throughout the year." says, Dr. Jacobs, head treating doctor of SF Custom Chiropractic. "With the summer weather, it allows us to be even more active outdoors. To help prevent injuries make sure to properly hydrate and stretch before and after engaging in physical activity"
Exercise and engagement in sports are highly encouraged to ensure a well-rounded and healthy lifestyle. However, many people often encounter sports injuries that can impede on their day to day functions and activities they love to do. Sports specific chiropractic care can help play a role in preventing injuries or speeding up the recovery process. Certified sports chiropractors such as, Dr. Adam Jacobs and Dr. Anthony Gustin at SF Custom Chiropractic have been helping patients return to optimum health after acute and chronic sports injuries on a daily basis.
As one of the top chiropractic offices in the Bay Area, SF Custom Chiropractic provides services tailored for athletes and office workers of all ages. Active Release Technique, kinesio-taping and Functional Movement Screening™ are a few of the techniques that help treat musculoskeletal injuries that may arise from being active. These services can help assess biomechanical faults, muscle imbalances and asymmetries, while promoting muscle stability and neuromuscular efficiency. When the patient moves better, their likelihood for overuse injuries diminishes significantly.
No matter what hobbies or activities you love to do, during this summer season, be sure to 'Get Out and Move'. For the month of June, there are various racing events for participants to sign up in the Bay Area, such as the DuskBuster MS Awareness Run/Walk June 12th and FrontRunners Pride Run on June 29th.
If you are suffering from decreased mobility or activity and want to 'Get Out and Move' SF Custom Chiropractic can help by providing nutritional advice, lifestyle and ergonomic recommendations, as well as natural approaches to manage injuries, aches and pains and help individuals increase performance and return to the activities they love to do.
Based in the Financial District of San Francisco, SF Custom Chiropractic opened in January 2011. Head treating doctor, Dr. Adam Jacobs received his doctorate from Palmer West College of Chiropractic (known for being the leader of sports chiropractic). Dr. Anthony Gustin received both his doctorate and masters from University of Western States in Portland Oregon. Both Dr. Jacobs and Dr. Gustin are Certified Chiropractic Sports Practitioners. In addition to their doctorate degrees, Dr. Jacobs has his fully body A.R.T.® Masters degree and long nerve entrapment certification and Dr. Gustin has received a Masters of Science in Exercise and Sports Science. SF Custom Chiropractic takes a holistic full body approach to fix underlying structural problems associated with back pain and many other musculoskeletal disorders. For more information, visit http://www.sfcustomchiro.com or follow us on Twitter @SFCustomChiro.