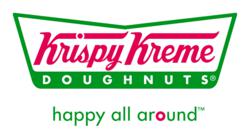 People love these kinds of stories, and because of it, word spreads fast (and with it, the reputation of the business).
(PRWEB) June 11, 2013
Predictable Profits, a company focused on helping entrepreneurs and small business owners identify and leverage under-utilized profit centers, recently published its latest blog post. The post was written by Predictable Profits founder and CEO Charles Gaudet.
The recent post centers on a popular Youtube video in which a noteworthy Krispy Kreme employee goes far above and beyond the normal scope of her duties to fulfill a special request by the person shooting the video.
"People love these kinds of stories, and because of it, word spreads fast (and with it, the reputation of the business)," writes Gaudet, noting the millions of views the video has received, and the positive impact that has on the Krispy Kreme brand name.
The blog post, which also includes the video under discussion, highlights the value of a company-wide awareness of the importance of great customer service, and the Krispy Kreme employee's decision to give the customer his donuts for free, stating that, "…the impact on his first experience (and what that means in terms of repeat business) has far more value to the company the few dollars he would have spent on that first transaction."
The Predictable Profits blog is a rich source of small business marketing advice, success stories, industry news, and resources for entrepreneurs in all stages of business development.
About Charles Gaudet:
Charles Gaudet is widely recognized as a leading small business expert for entrepreneurs who aren't willing to settle for mediocre profits, and want to out-think, out-market, and out-earn their competition. His business advice has been featured on Inc., Fox Business, Forbes, and many other media channels. On his website, PredictableProfits.com, he's endorsed by a range of clients, reporting that Charlie's been the driving force behind marketing strategies earning as much as 6-figures in as little as just 24 hours, and anywhere from 30% to over 100% growth in under a year. He is the founder of Predictable Profits and the Publisher of The Predictable Profits Insiders Club. Follow Gaudet on Twitter at http://www.Twitter.com/CharlesGaudet.
About Predictable Profits:
Predictable Profits is a leading small business marketing company, specializing in finding overlooked marketing opportunities commonly found in most small-to-medium sized businesses for generating quick, dependable, and predictable profits without having to spend any more money in advertising.
For more information on how to grow your business, visit http://www.PredictableProfits.com and take the free Profit Profile Business Assessment to receive an instant snapshot of the opportunities and strengths existing in your business today!