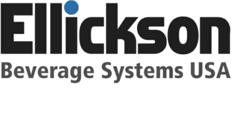 Buffalo, NY (PRWEB) June 14, 2013
Ellickson USA, the world leader self-serve beer, with Draft Beer Tables, Draft Beer Walls has announced a partnership with sales trainer Frank Rumbauskas, for the launch of their National Sales Program.
This launch coincides with the introduction of Bev Dok, the only self sanitizing soda gun cleaner on the market. A revolutionary product that has been regularly featured on the breakout hit show Bar Rescue. In fact, Bar Rescue was so impressed with Ellickson USA and Bev Dok, that it will be featured it on each shows in the upcoming season, which airs the beginning of July.
In order to meet the incredible demand for the entire product suite, Ellickson USA is rapidly expanding authorized agent sales channel nationwide.
Ellickson USA will provide all the tools and training needed to guarantee success for those involved in their National Sales Program.
Also, Professional, ongoing Sales Training will be provided to our authorized sales agents by renowned Sales Trainer and best selling author Frank Rumbauskas.
To find out more about the new Sales Program from Ellickson USA Call: 1-800 -920-6915 or email John Vaughan, National Director of Sales johnv(at)ellicksonusa(dot)com.
Information for Sales Training and Launch Party:
Date: Monday June 17,2013
Location:
Lagerhaus 95
95 Perry Street Buffalo NY 14203
716-200-1798
lagerhaus95.com
Times:
Training: 2:00PM to 5:00PM
Launch Party: 5:00PM to 7:00PM
For more information see http://www.ellicksonusa.com
Contact:
Kristi Dunn
Marketing and Public Relations, Ellickson USA
(800)920-6915
Kristi(at)ellicksonusa(dot)com