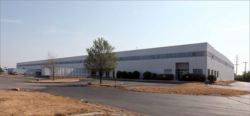 Over the next 24 months, we intend to build a sizable industrial portfolio in both the Indianapolis and Charlotte markets.
Montreal, QC (PRWEB) June 20, 2013
Dalfen America Corp. (DAC), today announced the acquisition of the Shadeland Commerce Center in Indianapolis, and a class A building in the South Point Business Park in Charlotte, NC.
The Shadeland Commerce Center is a modern, multi-tenant industrial building located in the Warren Park industrial submarket of Indianapolis. Built in 1998 by First Industrial, the 100,000 square-foot Shadeland facility has 24' clear ceiling heights, a total of 19 dock high doors and provides easy access to highways I-70 & I-465.
"Our recent acquisitions in Indianapolis and Charlotte reflect our company's focus on targeting markets that have a pro-business environment and strong economic growth fundamentals," explains Sean Dalfen, Managing Principal & Chief Investment Officer of DAC. "Over the next 24 months, we intend to establish a sizable industrial portfolio in both of these states."
DAC assumed control of the former Britax building located in the Southpoint Business Park in Charlotte, NC, after structuring a deed-in-lieu agreement with the previous owner. The property is a 125,000SF class A industrial facility located at 13501 South Ridge Dr.
"Acquiring the note on the class A facility presented us with a unique opportunity to enter Charlotte's tight real estate market. Given the building's high-image corporate feel, coupled with its superior functionality from a distribution standpoint, it's clear why we believe this property has the potential to appeal to a multitude of tenants and users," says Robert Kurlender, Director of Acquisitions at the Dalfen America Corp.
Over the past 24 months, DAC has closed on 49 buildings and 4MM square feet of land across the US and Canada, making it one of North America's most active buyers of opportunistic and value-added industrial properties and loans.
About Dalfen America Corp.
Dalfen America Corp., is an investment arm of the Dalfen Group, a leading private equity real estate firm headquartered in Montreal, Canada with regional offices in Orlando, Dallas, Tampa and Las Vegas. Through its investment funds, separate accounts, and strategic joint ventures, DAC acquires and manages commercials properties and securities throughout North America.
For more information visit: http://www.dalfen.net