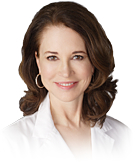 When we are young, our skin has more elasticity and will literally bounce back better after a big weight change.
(PRWEB) June 13, 2013
Every week, Brandith Irwin, MD, answers questions from readers of her blog, SkinTour.com. A recent blog provides information about how to refill lost volume in the face after significant weight loss.
"When we are young, our skin has more elasticity and will literally bounce back better after a big weight change," explains Dr. Irwin.
As we age, our skin becomes less elastic and with any weight loss comes sagging skin. According to Dr. Irwin, fillers are often a great solution for people with facial volume loss when their skin tone is still pretty good and they just need to replace the underlying fat that was lost. Fillers such as Juvederm and Restylane are injected into lines, creases, and grooves in the face and provide a near instantaneous correction of medium to deep lines.
Alternatively, Dr. Irwin shares that plastic surgery is also an option for people who have facial volume loss after significant weight loss. "If you really have adequate bone and fat pads and the skin is just quite loose, then plastic surgery might be your best option," says Dr. Irwin. She recommends taking time to do proper research and figuring out what the best options are for your skin type.
Unlike most prominent dermatologists, Dr. Irwin has no financial ties to any skin care manufacturer or laser company. She does not sit on any boards, act as a spokesperson, accept any fees, or endorse any line of cosmetics. She is a board-certified dermatologist who practices in Seattle, WA, at the practice she founded, Madison Skin & Laser Center. Additionally, she has published multiple anti-aging books, the most recent titled, "The Surgery-Free Makeover: All You Need To Know For Great Skin And A Younger Face."
Skintour.com has quickly become a highly sought out source for cosmetic dermatology and skincare product information for women on the Internet. Serving as an unbiased skincare and beauty resource, dermatologist Dr. Brandith Irwin not only provides women with expert articles on cosmetic treatments and skincare product information, she also answers questions from users to help them get the most out of their skincare treatments. For more information from Dr. Irwin, visit http://www.SkinTour.com.