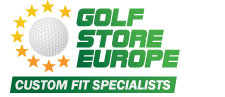 Currently, Tiger Woods is the man to beat
(PRWEB UK) 13 June 2013
The US Open never goes without some excitement and this year Tiger Wood's has been the provider of both excitement and anticipation. In light of recent news GolfStoreEurope has responded by issuing a statement expressing their expectations of the golfer:
"Although Tiger Woods is placed alongside Mcllroy and Adam Scott combining the world's top three players in one group, we believe that Woods will play dominantly and succeed. The player seems as though he has been waiting for this challenge, and is expected to use his legendary stinger shot and long and low shots in order to get the best shots on a tight course. Currently, Tiger Woods is the man to beat. After a five year drought all eyes are on Tiger to win his first major and after reviewing his current form, we, GolfStoreEurope, believes he can."
The US Open is set to start on the 13th June and concludes on the 16th June 2013. This year, the 113th US Open will be held at the Merion Golf Club, Pennsylvania.
As keen golf enthusiasts the team at GolfStoreEurope are planning to follow each day at the Open and hope for a thrilling and exciting competition.
GolfStoreEurope is Europe's leading provider of specialist golf equipment. Based in Ireland and boasting stores up and down the country, the retailer also gives customers the opportunity to order an array of top golf accessories on the web – head over to golfstoreeurope.com and check out the ever-expanding range of products now available at the click of a button. The staff at the company emanates a clear passion for the sport and so is able to cater for both amateur and professional golfers alike.