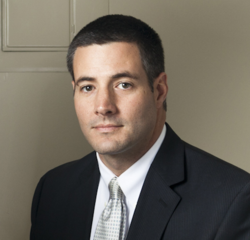 While consumer marketing serves a purpose, quite often hospitals don't invest time and money into what truly feeds patient volume; referring physicians.
Daphne, AL (PRWEB) June 18, 2013
Senior healthcare consultant Bricken McKenzie is sharing his knowledge of the challenges hospitals face when they compete for patient referrals. McKenzie stated, "As healthcare consultants, we deal with healthcare organizations on a daily basis. Every facility we speak with has the same problems: 1) Procedures or inpatient stays are being denied for medical necessity, 2) Reimbursement for services rendered is decreasing, 3) Competition has increased and overall patient volume is down. No healthcare facility will survive in this new environment without an understanding of how to increase patient referral volume and improve the business processes related to Medical Necessity –specifically the processes of clinical documentation and progressive treatment."
The full white paper can be found on McKenzie's website,Advisorsmd.com. It explains how referral-based hospitals and specialty clinics can grow patient volume, and then properly manage the status or treatment of the patient to ensure full reimbursement for services provided.
McKenzie states the best place to begin is to ask how a patient chooses to visit your healthcare facility and what influenced that patient's decision. Many hospitals rely heavily on traditional consumer marketing such as ads, billboards, and social media to lure patients. While consumer marketing serves a purpose to build the overall hospital brand, quite often administrators don't think to invest time and money in what is truly feeding patient volume: referring physicians. The most effective way to tie all of the marketing efforts together is to create a targeted physician outreach team with talented liaisons. This is not a new concept to some of the forward-thinking healthcare organizations across the country (some have employed physician liaisons for years). Organizations that are most effective use a tiered outreach approach and a new strategic technology called MDreferralPRO.
The forward-thinking healthcare organizations that use liaisons to promote their services commonly face the same challenges – a lack of strategic direction and inefficient reporting mechanisms. McKenzie believes that the majority of physician liaisons spend approximately 40% of their time determining which physicians to target and how to provide meaningful reports to administration. The Strategic Outreach Solution, MDreferralPRO, eliminates this inefficient use of time. This new technology allows physician liaisons to truly focus their outreach efforts on being face-to-face with those community providers that are currently/potentially referring patients to the facility they represent.
Many hospitals have hired physician liaisons over the past few years to provide communication and education to referring sources within the community. And while effective, this technique does not have optimal results because its focus is on building the hospital by selling its services to local referring providers. McKenzie states that healthcare administrators should ask themselves "What physician types refer our healthcare facility the patient cases which generate the highest revenue?" The answer differs from facility to facility, but generally speaking, it would be the specialty groups. Physician outreach programs normally sell the hospital's services to high revenue-generating specialty physicians. The problem with this approach is that the specialty physician may already be sending all qualifying patients to the hospital for procedures.
Through the tiered outreach approach and the effective use of MDreferralPRO, a hospital or specialty clinic can increase the amount of new patient volume to their facility. The key, at this point, is to ensure that the healthcare organization capitalizes on the revenue potential of this new patient. The term "medical necessity" is a legal term used by insurance companies to determine whether reimbursement for a particular procedure or patient stay is justifiable. The term does not necessarily mean that the judgment of the physician is incorrect. A denial, however, does mean that the appropriate criteria (processes) for justifying reimbursement were not met. It is vital to the sustainability of our healthcare organizations to drive volume through a tiered outreach approach, but volume without effective processes does not positively affect the bottom-line.
When the tiered outreach approach has driven the new patient to the specialty physician and that physician has met all of the "medical necessity" criteria to refer the patient to the hospital for an inpatient stay or procedure, the hospital must make certain that signed orders with appropriate documentation of diagnosis be received before a procedure is performed. Providing an effective documentation "bridge" for attending physicians allows for more accurate status placement and fewer medical necessity denials.
Driving patient volume alone worked well in the "cost plus" days of old, today's healthcare environment requires organizations to understand the "medical necessity" components associated with each stay or procedure in order to receive full reimbursement. "The culture of today's healthcare organizations tends to be one of survival," stated McKenzie. "I believe the forward-thinking facilities that can mix increased patient volume with effective business processes will thrive in the current environment."
Richardson "Bricken" McKenzie, IV, MBA is the founder and Chief Executive Officer of healthcare consulting firm AdvisorsMD. He is a member of the Medical Group Management Association (MGMA), a Fellow of the American College of Medical Practice Executives (FACMPE), and Fellow of the American College of Healthcare Executives (FACHE).