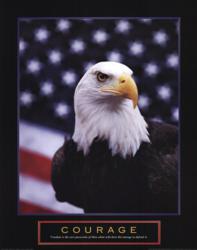 Delray Beach, FL (PRWEB) June 17, 2013
PosterNation.com added a variety of patriotic posters to its inventory for the upcoming July 4th holiday. In addition to American flag posters, the new collection includes symbolic and motivational posters that celebrate the United States.
Vladimir Safin, co-founder of PosterNation.com, said, "Patriotic posters convey a sense of loyalty and pride as they serve as a visual reminder of the challenges overcome that made this nation so great. Our new patriotic collection depicts symbolism, such as flags, American eagles and famous monuments."
To create a beautiful display of the art print in a home or office, PosterNation.com also frames all of the artwork available on the website. The prints are framed in the USA with high-quality materials. There are more than 1 million different framing options, so PosterNation.com shoppers can customize their patriotic art prints.
About PosterNation.com
PosterNation.com offers thousands of high-quality framed art prints and posters featuring themes that include: sports, movies, music, pets, animals, travel, motivational topics, hot people, vintage celebrities and more. The frame shop allows customers to customize their purchase by selecting the cropping, matting, framing and glazing for a framed art print or poster. Please visit http://www.PosterNation.com for more information.