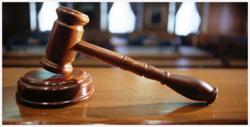 Long Beach, California (PRWEB) June 24, 2013
This May, Consumer Advocate Services Enterprises (CASE) passed the $15 million dollar mark in clients monies returned. The ever changing landscape of fraud and the laws to combat them can often times be overwhelming for most people, so private companies like CASE become an important missing piece of the puzzle in the recovery process. CASE brings together assets with specific expertise under one roof to serve both as a resource center and an advocate for clients. CASE's efforts bridge the gap between their clients and the state and federal agencies, the financial institutions, and credit companies.
The company recently moved into their current home at 5500 East Atherton St., Suite 325 in Long Beach, CA to accommodate their ever-growing business and allow for an expansion of education and prevention services. Since the company's introduction in early 2012, Consumer Advocate Services has expanded its investigative team to 15 full time employees that specialize in multiple areas of fraud, including forensic accounting to identify fraudulent charges made to bank accounts and credit cards. This dedication allows the investigators to understand the nuances of each type of fraud and gather the evidence needed to represent each client properly. This evidence is then passed on to the credit team who makes contact with the financial institutions and allows the document team to prepare detailed information step by step to the state and federal regulatory bodies needed to track criminal activity. CASE will also handle the interactions with financial institutions on the behalf of all clients.
Once Consumer Advocate Services investigates the fraudulent companies, they guide clients through fraud prevention steps by utilizing their Unlimited Fraud Protection plan. With this plan, clients will receive regular communications of the latest trends in telephonic fraud, names of companies to avoid, and free evaluations of companies that clients may be considering for business purposes.
About Consumer Advocate Services Enterprises
Consumer Advocate Services Enterprises (CASE) is a private company that specializes in assisting the average American who becomes a victim of financial fraud. The company was formed in early 2012 by two longtime friends with years of experience in the financial industry. For more information, CASE can be reached by phone toll free at 877-70-CASE-2.