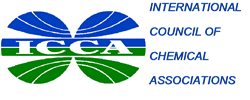 Paris (PRWEB UK) 18 June 2013
The IEA, ICCA and DECHEMA jointly released today their new roadmap that explores how the chemical industry can further amplify catalysis and other related technology advances to boost energy efficiency in its production processes.
Entitled Technology Roadmap: Energy and GHG Reductions in the Chemical Industry via Catalytic Processes, the report looks at measures needed from the chemical industry, policymakers, investors and academia to achieve the full potential of catalysts for high-volume processes worldwide. The report details the potential impact of continuous improvements, best practices, emerging technologies, and breakthrough advances to cut energy use in 2050 by 13 exajoules and bring down greenhouse gas (GHG) emission rates by 1 gigatonne of CO2 equivalent.
Around 90 per cent of chemical processes involve the use of catalysts – added substances that increase the rate of reaction without being consumed by it – and related processes to enhance production efficiency and reduce energy use, thereby curtailing GHG emission levels.
Maria van der Hoeven, IEA Executive Director said: "Energy efficiency is the 'hidden' fuel that not only reduces consumption but also mitigates threats of energy security from climate change. This roadmap identifies important measures that, if adopted, could slash by the middle of the century annual energy use and greenhouse-gas emissions that are equivalent to what Germany consumes and emits today. "
The report calls on policymakers to start developing and implementing policies that bestow greater reward for energy efficiency investments and remove barriers for new investments. A long-term policy framework should be created that encourages investments to reinvigorate catalyst and process improvement and R&D for high-energy consuming processes. Energy subsidies that thwart use of energy efficient technology should be stopped, the report recommends.
The report urges better link-up between financial institutions and chemical industries to meet the pressing need for funding during the transition to and upon reaching a lower-carbon business model. The roadmap outlines a clear need for global and regional co-operation on reducing energy and related emissions via industry associations.
Yoshimitsu Kobayashi, who leads energy and climate change efforts at the International Council of Chemical Associations, added: "Among the thousands of chemicals produced each year, 18 of them account for 80 per cent of energy demand in the chemical industry and 75 per cent of greenhouse gas emissions. It is a reality that the industry has made substantial efficiency improvements for this small group of chemicals, but going to the next level for all chemical products will require further development and deployment of emerging technologies."
Sustainable biomass feedstocks and hydrogen from renewable energy sources offer additional greenhouse gas savings, according to the paper. The challenge for both is the long-term R&D needed to bring down the amount of energy consumed, to harness this technology for broad use.
Rainer Diercks, Chairman of DECHEMA e.V., added: "Catalysis is a key technology of the chemical industry. Academia and research organisations over the next 10 years must stimulate academic and national laboratory research on large-volume, high energy use catalytic processes. There must be join-up with the chemical industry to flesh out top prospects for reducing the technical barriers that scupper scale-up of game-changer technologies."
More information: Contact James Pieper, ICCA, at +32 2 676 7398 or at jpi(at)cefic(dot)be and IEA at ieapressoffice(at)iea(dot)org.
Notes to editors:
Chemical industry and energy efficiency
One of the largest industrial energy users, the chemical industry uses energy sources as both a feedstock and to harness heat and power to produce chemicals. With around 90% of chemical industry production processes already using catalysis, future catalyst improvements and implementation, and breakthrough technologies could usher in sharp cuts in energy use by 2050. The industry also performs a crucial role in modern energy production, and its products are used in a wide array of ways to reduce energy use and greenhouse gas emissions.
About ICCA
The International Council of Chemical Associations (ICCA) is the worldwide voice of the chemical industry, a industry with a 2010 turnover of more than €2,300 billion (excluding pharmaceuticals). More than 20 million people around the globe are employed directly or indirectly by the chemical industry. ICCA members account for more than 60 per cent of global chemical sales. ICCA focuses on key issues for the chemical industry such as the promotion and coordination of Responsible Care® and safe chemical management through the Global Product Strategy. Priority advocacy issues include chemical management, regulatory affairs, and international climate negotiations. Learn more about the ICCA at http://www.icca-chem.org.
About IEA
The International Energy Agency (IEA), an autonomous organisation, was established in November 1974. Its primary mandate was – and is – two-fold: to promote energy security amongst its member countries through collective response to physical disruptions in oil supply, and provide authoritative research and analysis on ways to ensure reliable, affordable and clean energy for its 28 member countries and beyond. The IEA carries out a comprehensive programme of energy co-operation among its member countries, each of which is obliged to hold oil stocks equivalent to 90 days of its net imports. Learn more about the IEA at http://www.iea.org.
About DECHEMA
The DECHEMA (Society for Chemical Engineering and Biotechnology) is a non-profit making scientific and technical society based in Frankfurt am Main, Germany. It was founded in 1926 and has more than 5,500 members, who are scientists, engineers, companies, organisations and institutes. One aim of DECHEMA is to promote and support research and development in chemical technology and biotechnology. Learn more about DECHEMA at http://www.dechema.de/en/start_en.html.