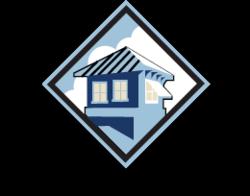 There could not be a more appropriate venue for the Carteret County Chamber of Commerce to host their business after hours function
(PRWEB) June 18, 2013
Bogue Watch is establishing itself as the top resource for families in search of homes for sale in Swansboro NC. The relaunch of this Intracoastal Waterway Community is providing support for Camp Lejeune base housing and those families wanting to relocate to Newport, North Carolina.
Bogue Watch and its development team showcased their commitment to the community by hosting the Carteret County Chamber of Commerce's monthly Business After Hours function. The Chamber of Commerce and its distinguished guests were able to experience the improvements and new construction currently underway. The event hosted nearly 120 guests, who enjoyed food, beverages, and live entertainment at the community clubhouse and pool. This setting, just within the gates of the community, was the perfect way for guests to enjoy the beauty of the Intracoastal and Bogue Sound.
The Carteret County Chamber of Commerce hosts monthly Business After Hours events (on Thursdays) at various popular locations between Morehead City and Beaufort. Bogue Watch was enthusiastic to host this wonderful networking event for Carteret County's distinguished guests and members active in the community.
"There could not be a more appropriate venue for the Carteret County Chamber of Commerce to host their business after hours function. What is going on here on this amazing slice of land in Carteret County epitomizes commerce, and we at Savvy Homes are proud to play a role in reviving this landmark Bogue Sound property," states Darrell Daigre, CEO of Savvy Homes. "Early indications are very exciting as we already have five presales, seven homes under construction, ten more planned to start for delivery in early fall, traffic is above goal, and most importantly the buzz about Bogue Watch's rebirth is really starting to get traction."
About Bogue Watch
A waterfront community nestled on 196 acres of North Carolina's Intracoastal Waterway will ultimately be home to 241 families. Bogue Watch lies on HWY 24, between Morehead City and Swansboro, North Carolina. The community includes a clubhouse and swimming pool, with plans in the works for improvements to the front entrance community landscaping, a new playground and kayak launch coming this fall. For homes for sale in Morehead City NC contact Bogue watch today.
Please contact Bogue Watch at 877-40-COAST or http://www.boguewatch.com/contact.aspx Or 'Like' on Facebook at https://www.facebook.com/pages/Bogue-Watch/493883537350461