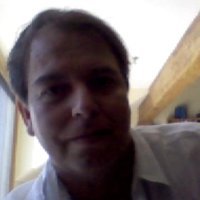 AIFMD will have a profound effect on both European and US Alternative Fund Managers.
(PRWEB) June 18, 2013
The European AIFMD is the most important Directive to date coming out of the European Union for Alternative Fund Managers doing business in Europe. AIFMD has immediate business implications in the areas of Valuation, Risk Measurement, and Marketing.
Axiom Valuation Solutions along with Dechert, LLP, and Axiom Valuation Solutions Europe will be holding a free educational webinar at 10:00 EDT (3:00 GMT and 4:00 CEST – Europe) on Thursday, June 20, 2013. This webinar is titled:
Valuation, Risk Measurement and Marketing Requirements of the European AIFMD: Is Your Firm Prepared?
The webinar will cover the implications of the European Alternative Investment Fund Managers Directive for European managers as well as US managers who have clients or market in Europe.
July 22, 2013, is a date that every Alternative Investment Fund, which does business in Europe, should be aware of. This is the date that the Alternative Investment Fund Managers Directive (AIFMD) goes into effect. The Directive establishes common requirements governing the authorization and supervision of any Alternative Investment Fund Manager which is located in the European Union or sells to clients in the Union.
This webinar provides AI managers and advisors with what they need to do to meet the Directive's guidelines relating to the "independence of the valuation and risk managements functions" from an investment decision making standpoint. This separation is new and has significant resource requirements for AI funds and their respective managers. The webinar will also outline the Directive's requirements for selling investments in Europe and how those requirements will impact investment firms both within and outside the Euro zone.
Details of the webinar are available on: http://www.axiomvaluation.com/webinarEurope.asp.
Or one can register directly on the link below: https://attendee.gotowebinar.com/register/6680907878753835008.
In Europe Contact: Dr. Thomas Klepsch, Senior Advisor to AVSE
+49 (0) 5731 1539897