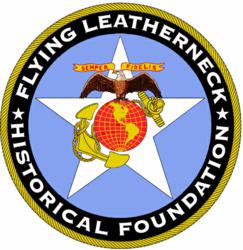 SAN DIEGO, Calif. (PRWEB) June 18, 2013
Summer is here and The Flying Leatherneck Aviation Museum is giving you the opportunity to feel like a real pilot during their annual Open Cockpit Days. Bring the little ones — big kids are welcome too — to enjoy a free day out in the sun. Open cockpit days are only available during the summer months so make sure you stop by on the following days:

June 22-23
July 6-7, 20-21
August 3-4, 17-18, 31
September 1 – LABOR DAY WEEKEND
The museum is open Tuesday through Sunday from 9 a.m. to 3:30 p.m. and it's always free. It is located directly across the street from 8604 Miramar Road – you don't need to drive on base. For more information on the Flying Leathernecks visit http://www.flyingleathernecks.org.
About The Foundation
The Foundation actively supports the operation of the Marine Corps Air Station (MCAS) Miramar Command Museum (Flying Leatherneck Aviation Museum) located on MCAS Miramar. We accomplish the mission by providing a volunteer base to support day-to-day operations and by providing financial support to augment austere DoD budgets.
About the Flying Leatherneck Aviation Museum
The Flying Leatherneck Aviation Museum (FLAM) has undergone a rigorous certification process and is one of only three certified Marine Corps Command Museums. The FLAM is the only museum in the world dedicated to the primary purpose of preserving the history of U.S. Marine Corps aviation and boasts a collection of more than forty vintage aircraft, a library with extensive research materials, photos, video, valuable memorabilia and artifacts.