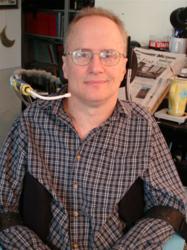 I'm concerned that a newly injured person, who's already in shock and grief from a new injury ..., could get the message that their organs could help other people and weigh that against their own life.
Rochester, NY (PRWEB) June 20, 2013
Not Dead Yet, a national disability rights organization, is calling upon Health and Human Services Secretary Kathleen Sebelius and the Organ Procurement and Transplantation Network to adopt national standards prohibiting organ procurement staff from initiating organ donation discussions with individuals or family members before they have made a decision to withdraw life-sustaining treatment. The OPTN Board is scheduled to vote at its June 24-25 meeting on a policy allowing individual hospitals to set their own organ procurement standards.
"A year ago, over 200 disability advocates sent messages to the Organ Procurement and Transplantation Network (OPTN), expressing concern over proposed organ procurement protocols," said Diane Coleman, President and CEO of Not Dead Yet. "These proposals would have allowed organ donation to be discussed with individuals who depend on life sustaining treatment and their families before a decision to withdraw life-sustaining treatment has been made. This could affect people with upper spinal cord injuries, neuromuscular disabilities and severe brain injuries."
Not Dead Yet filed public comments regarding both the proposed protocols, which pertain to organ donation after cardiac or circulatory death (as distinguished from brain death), and related changes to OPTN bylaws on January 3, June 14 and August 28, 2012. Responses to these and other comments are set forth in an OPTN/UNOS Briefing Paper concerning what is titled "Proposal to Update and Clarify Language in the DCD Model Elements."
"We pointed to longstanding ethical protections against potential pressures being placed on ill people to die and donate their organs," says Coleman, "protections consistent with recommendations made in 2000 by the Institute of Medicine that 'the decision to withdraw life-sustaining treatment should be made independently of and prior to any staff initiated discussion of organ and tissues donation.'"
John Kelly, Director of Second Thoughts and a member of Not Dead Yet's Board, has a high-level spinal cord injury and drives his power wheelchair with a sip-and-puff tube. "I am terrified that a newly injured person, already in devastating grief and shock, could get the message that their death would mean more to the people around them than their life, based on the requirement (temporary or long-term) that the person use a ventilator," said Kelly. "Such a policy could tip the balance between someone deciding to die rather than learning again to live – both studies and my own personal experience show that post injury, we often reach a quality of life as good (or even better) than before. On the way to getting there, the last thing newly injured people need is communication implying that their organs may be more valuable than their lives."
According to the Briefing Paper, in response to previous public comments, OPTN withdrew and revised organ procurement protocols and are again being presented for an OPTN Board vote. Rather than setting a national standard, the new proposal would allow hospitals to set their own standards regarding the timing of organ donation discussions and other issues.
According to new comments filed by Not Dead Yet on June 19, "By deferring to 'hospital policy' on such crucial issues, this proposal is both anti-scientific and anti-patient-rights. This type of local control is no better than 'states rights' when federal civil rights are needed to protect a devalued or disenfranchised group. OPTN/UNOS should be providing leadership in protecting individual rights, not deferring to hospital autonomy and announcing that 'anything goes.'"
The comments urge alternative language to protect the interests of potential organ donors as well as safeguard public trust in the integrity of the organ procurement and transplantation system.