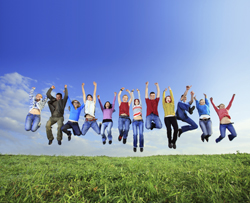 Alpharetta, GA (PRWEB) June 22, 2013
Arbor Insulation Solutions has joined Dr. Energy Saver, a network of energy improvement contractors from across the nation who focus on improving home energy efficiency and comfort.
Dr. Energy Saver dealers are certified at the National Energy Conservation Center and Dr. Energy Saver headquarters in Seymour, Connecticut. As a member of the network, technicians at Dr. Energy Saver by Arbor Insulation Solutions receive on-going training to stay current in the latest technologies and solutions in the home performance and building science industries.
Scott Osborne started Arbor Insulation Solutions four years ago with a focus on customer service, honesty, and integrity. Now serving as the local Dr. Energy Saver dealer, Osborne is anticipating great things to come.
"We're excited to be a member of this national network; where we are all growing and sharing ideas every day," says Osborne. "As the best home energy company in Atlanta, we never want to shy away from an opportunity to improve and separate ourselves from the rest," he adds.
Dr. Energy Saver by Arbor Insulation Solutions specializes in assessing energy performance and providing customers with an energy audit and solutions to help them reduce energy costs and improve their home's comfort with minimum hassle. Their products and services include: home insulation, duct sealing, replacement windows and doors, crawl space encapsulation, and weatherization.
Dr. Energy Saver by Arbor Insulation Solutions has several employees including Osborne who are certified by the Building Performance Institute as Building Analysts and Building Envelope Professionals. They are also an approved Georgia Power Contractor and help residential customers take advantage of rebates and incentives.
Dr. Energy Saver by Arbor Insulation Solutions provides energy-saving solutions to residential and commercial clients in Alpharetta, Roswell, Milton, Johns Creek and other nearby areas throughout the North Atlanta region of Georgia.