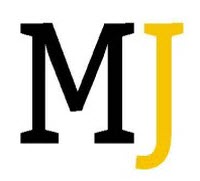 Media Jobs provides Strategic Insight for Job Seekers.
New York, NY (PRWEB) June 27, 2013
Local media is evolving to help businesses engage local communities and quickly convert prospective customers. Startups are bringing new platforms and tools to meet this need, thereby opening doors for digital marketing, ecommerce, social media, and mobile advertising jobs.
MediaJobs.com is a digital news platform that brings strategic insight to help jobseekers find good jobs faster. Below are examples of local media trends and up-and-comers MediaJobs.com has reported on to deliver what they promise.
1. Geographic targeting: UberMedia Launches New Mobile Targeting System as Brands Splash Out on Summer Season Mobile Ads*
UberMedia is a mobile advertising startup that has launched UberAd, a targeting system that pinpoints app users based on their geographical position and social media data. NBCUniversal recently tested it for the blockbuster Oblivion, and saw a clickthrough rate 400% higher than normal, as well as an impressive ad yield in the millions.
MediaJobs.com believes that talented professionals looking for mobile advertising and social media jobs would be smart to keep an eye on companies like UberMedia.
2. Easy appointment-setting with local services: Is MyTime Set to Become the Amazon of Local Services?*
MyTime has developed a platform that aims to be the Amazon for local services and open appointments; it allows users to seek out appointments according to the type of service needed. The concept is catching on and the company has secured several million in seed funding.
This is an example of a company that savvy ecommerce managers and directors may want to add to their watch list.
3. Physical and virtual communities combined: A Social Media Startup Poised to be the Next Big Thing: Nextdoor bags $21.6 million.*
Nextdoor is a company focused on the idea of connectedness in neighborhoods where neighbors don't know each other very well. Their platform provides a virtual meeting place for neighbors to share information and their site's members are now posting over half a million messages every day. In addition, Nextdoor has taken its total funding to an even high number in the millions, which could mean job openings.
Savvy professionals hot on the trail for new social media manager jobs and digital marketing opportunities may find it worth their while to make introductions after reading articles such as these.
4. Hyper-local social media and ecommerce: How to Blend Hyperlocal Social Media with E-commerce Apartment Rentals: Meet Urban Compass*
Urban Compass is an exciting company that uses a "hyperlocal" social network with an ecommerce apartment rentals site. Their platform is a one-stop shop for the entire rental deal. An example of its payoff is a large New York firm that has signed on and is referring the platform to all employees who are relocating.
MediaJobs.com reports that Urban Compass scooped millions in seed funding, indicating great potential for social media and community managers look for interesting internet marketing jobs.
*Sources: MediaJobs.com, Techcrunch.com
May 2013

mediajobs.com/ubermedia-launches-new-mobile-targeting-system-as-brands-splash-out-on-summer-season-mobile-ads/3032
mediajobs.com/how-to-blend-hyperlocal-social-media-with-e-commerce-apartment-rentals-meet-urban-compass/2973/
February 2013:

mediajobs.com/is-mytime-set-to-become-the-amazon-of-local-services/2500/
mediajobs.com/a-social-media-startup-poised-to-be-the-next-big-thing-nextdoor-bags-26-million/2571
techcrunch.com/2013/02/12/nextdoor-closes-21-6-million-in-new-series-b-funding-to-take-its-neighborhood-focused-social-network-global/
About MediaJobs:
MediaJobs.com is a digital news platform that combines the power of news articles with job listings to bring rich context and strategic insight to jobseekers in the media landscape.
MediaJobs.com provides source insider information from the hottest media companies, top players and products worldwide.