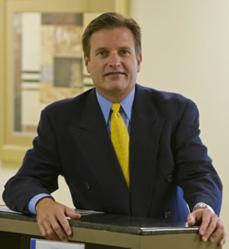 What's the key to getting a great outcome in plastic surgery? "Do your homework."
Irvine, CA (PRWEB) June 21, 2013
The American Society of Plastic Surgeons (ASPS) recently released the National Clearinghouse of Plastic Surgery Procedural Statistics.
The statistics show that today's most popular cosmetic procedures include breast augmentation, nose reshaping, eyelid surgery, liposuction and face lifts.
"As President of the American Society of Plastic Surgeons it is important to provide the public with this information," says Gregory Evans, who performs all of these popular surgeries in his Orange County practice. "I offer all of the procedures within my practice," said Dr. Evans, "and would be happy to sit down with you and discuss your options and your candidacy for these procedures."
Dr. Evans works within a group of distinguished plastic surgeons practicing in The Aesthetic & Plastic Surgery Institute, a part of the University of California Irvine (UCI) Medical Center. Surgeons at the practice offer expertise in a wide range of advanced techniques, from pediatrics to cancer care, cosmetic surgery, and craniofacial surgery.
When it comes to cosmetic enhancements, Dr. Evans and his colleagues perform the full scope of procedures, both surgical and nonsurgical. Minimally invasive procedures like Botox, injectable fillers, chemical peels and laser treatments are routine. In some cases, treatments are combined to provide satisfying results.
What's the key to getting a great outcome in plastic surgery? "Do your homework," says Dr. Evans. "Choose an ASPS member board certified plastic surgeon who has been trained to perform these procedures." You can locate a surgeon in your area using the physician finder on plasticsurgery.org. "During a consult, ask plenty of questions," says Dr. Evans. "You'll know what to expect from cosmetic surgery and you'll be better able to make an informed decision."
About Dr. Gregory Evans, Board Certified Plastic Surgeon
Dr. Gregory Evans is Professor of Surgery and Biomedical Engineering, and Chief of the Aesthetic and Plastic Surgery Institute in Orange County, California. He is certified by the American Board of Plastic Surgery and is currently director of the American Board of Plastic Surgery. In October 2012, Dr. Evans accepted the nomination for president of the American Society of Plastic Surgeons. You can learn more at http://www.uciplasticsurgery.com or inquire about an appointment by calling 714-456-8726.