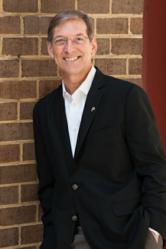 Washington D.C. (PRWEB) June 21, 2013
Dr. Russell Phillips now treats patients in the Washington, D.C. area with a laser gum surgery called the Laser Assisted New Attachment Procedure (LANAP). This treatment uses an FDA cleared laser, the Periolase MVP-7 that stimulates bone growth while removing gum disease. This creates an environment conducive to saving natural teeth. In the event that Dr. Phillips cannot save all of the patient's teeth, they can take comfort in knowing that if they need dental implants, they will have a much greater chance for long term success due to the fact that the laser has eliminated the bacteria and diseased tissue.
LANAP is used to remove bacteria as well as diseased tissue without harming the teeth or healthy gum tissue. Before starting the procedure, Dr. Phillips measures the depth of the patient's gum pockets. The Periolase operates at a special wavelength that is invisible to water, healthy tissue, root surface, or bone. It is, however, highly absorbed in dark pigmentation and the bacteria that live in the mouth. It is for this reason that Dr. Phillips can remove the diseased tissue and bacteria without affecting the healthy tissue. After Dr. Phillips has ablated the bacteria he is able to remove tartar and calculus with specialized instruments. To finish the procedure, he uses the laser to form a natural barrier around the teeth in order to prevent recontamination of the pockets. Since the treatment requires no cutting or stitching, patients experience little - if any – bleeding, discomfort, or recession.
Sometimes not all teeth can be saved, and Dr. Phillips offers dental implants to patients who need their teeth replaced. Implants offer both cosmetic and health benefits. Implants stimulate the jawbone, which prevents it from eroding away over time like it would if dentures were used. Implants are also harmless to neighboring teeth. Cosmetically, implants are attractive to many patients because they look and feel more natural than other types of tooth replacements.
Dr. Phillips believes that when treating periodontal disease, he should use the most advanced technology available to the public. At times it is necessary to combine treatments like LANAP and dental implants for the best possible clinical outcome, but his number one priority is saving his patients natural teeth and helping them live a healthy lifestyle free of the rigors of gum disease. To learn more about the benefits of LANAP and dental implants, visit http://www.russellphillipsdmd.com.
About the Doctor
Russell W. Phillips, DMD is a general practitioner with advanced specialty training in periodontics and prosthetics, offering personalized, comprehensive dental care for Washington D.C. gum disease patients since 1984. Dr. Phillips graduated from Penn State University and earned his D.M.D. dental degree from the University of Pennsylvania with honors. He later returned to University of Pennsylvania for the Periodontal Prosthesis and Periodontics program. He continues his education and remains involved in many dental organizations. Dr. Phillips is part of one percent of dental professionals providing the most recent FDA cleared laser procedure for gum disease treatment. To learn more about Russell W. Phillips, DMD and his dental services, visit his website at http://www.russellphillipsdmd.com and call (202) 350-4581.