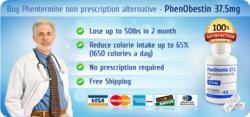 Vienna, VA (PRWEB) June 23, 2013
Congress has been quick to react to the recent decision by the American Medical Association to recognize obesity as a disease. A Reuters article entitled "Lawmakers float bill for Medicare to cover obesity treatment" by Yasmeen Abutaleb published online on June 19th, 2013 describes the measures introduced in both chambers of congress. According to the article, Senators Lisa Murkowski (R-Alaska) and Tom Carper (D-Delaware), and Representatives Bill Cassidy (R-Louisiana), and Ron Kind (D-Wisconsin) have introduced legislation known as the Treat and Reduce Obesity Act, which is intended to make it easier to cover obesity treatments that range from counseling for those affected by it to medication.
The same article also outlines the scale of the problem of obesity facing Americans today, and includes statistics from the Centers for Disease Control and Prevention (CDC) that 1 in 3 American adults suffer from obesity, out of the 70 percent who are above their ideal weight. For individuals affected by obesity, the impact that it has on their annual medical costs can be substantial. A report published in the Journal of Health Economics in January 2012 entitled "The medical care costs of obesity: An instrumental variable approach," that was authored by John Cawley and Chad Meyerhoefer" found that the costs of obesity are greater than was previously thought. The results of this study found that obesity costs those affected $2741 annually in direct and indirect medical costs.
The proposed congressional legislation, along with recent research shows the serious impact that obesity has for those affected by it both physically and financially. The first reaction that one might have when they are affected by obesity is to examine medical options such as gastric bypass surgery or medications such as the weight loss drug Phentermine or Adipex. However, before deciding on such a course of action those affected by obesity should recognize that there are cheaper, safe, alternatives that are intended to help them as they strive to achieve their weight loss goals.
PhenObestin 37.5, a prescription-strength weight loss supplement is available on sale from shoppharmacycounter.com for a limited time this summer. The sale offers those who are seeking to lose weight to look better over the summer or to reduce the health costs of obesity the chance to purchase PhenObestin 37.5 at a discount. It is fueled by the active ingredient Phenylethylamine, and is intended to boost energy and reduce appetite to make weight loss goals more achievable.
To find out more about PhenObestin 37.5 and buy online, visit http://www.phenobestin.com/t-phentermine-weightloss-pills.aspx
About ShopPharmacyCounter.com
Based in the suburbs of Maryland, ShopPharmacyCounter.com offers effective weight loss products while providing customers with a unique shopping experience. Their offerings strive to assist customers to lose weight as effortlessly as possible. With a commitment to quality and client satisfaction, ShopPharmacyCounter.com has helped countless individuals tackle weight related problems.
Operating as one-of-a-kind online pharmacy, their customers come from every corner of the world. Celebrating a proud legacy of a customer-base that continues to grow, ShopPharmacyCounter.com works towards ensuring health for every single client. Dealing in supplements, muscle building vitamins and a wide array of weight loss products, they never fail to meet and exceed expectations.
Contact
Georgiy Kharchenko
800-935-6312