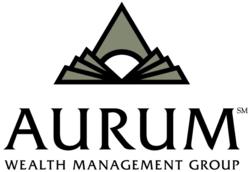 As a firm, we are dedicated to providing our clients and contacts with the latest investment news, cutting-edge research and thoughtful insight
Cleveland, OH (PRWEB) June 24, 2013
Jacob C. Adamczyk, AIF®, associate vice president at Aurum Wealth Management, has been selected as the winner of a national fiduciary article competition hosted by fi360 and AdvisorOne. His article, Rethinking TDFs as QDIAs: Why Target Date Funds Are a Fiduciary Nightmare for Qualified Plans, was selected by fi360 subject matter experts and the editors of AdvisorOne as the top choice from over a dozen entries by other holders of the Accredited Investment Fiduciary (AIF) designation.
Articles entered into the competition were aimed at helping fiduciaries better understand and perform their role. As the winner of the competition, Adamczyk will receive a $1,000 cash prize from fi360 and be featured in an upcoming article on the AdvisorOne website.
"As a firm, we are dedicated to providing our clients and contacts with the latest investment news, cutting-edge research and thoughtful insight," said Eric N. Wulff, managing director at Aurum. "We're proud to see that Jake's work has received national recognition, and we will continue to provide the same level of top-quality content going forward."
To receive the latest updates and articles directly from Aurum, subscribe to the firm's free e-mail alerts.
About Aurum Wealth Management:
Aurum Wealth Management Group provides private wealth management services as well as corporate retirement plan services via its Modern 401(k).